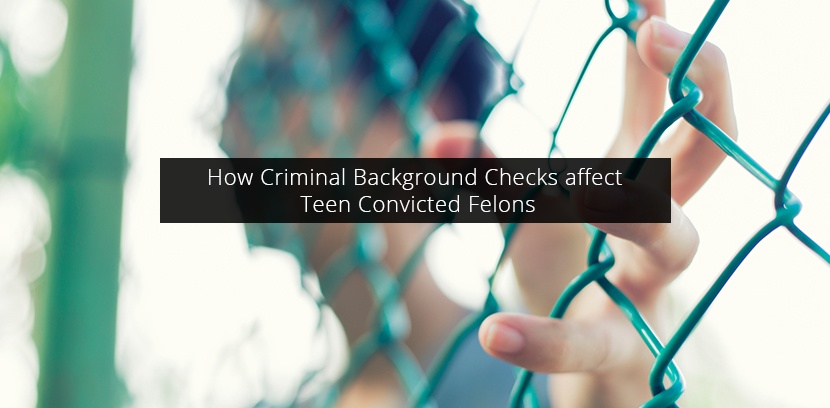 Last week, NPR shared a story of Eduardo, a 32 year old man who was tried as an adult at age 17 when he was caught selling cocaine outside his New York apartment building. He was released on parole for good behavior but his criminal record has stayed with him ever since, affecting job and housing opportunities. In December, Governor Cuomo pardoned Eduardo, one of the first pardons in the state for those convicted for non-violent crimes at age 16 or 17, sealing his record from the public.
Should employers be concerned?
Should employers be concerned when job candidates were teen convicted felons?
Teens tried as an Adults
The New York program applies to residents who were tried as an adult and convicted of a non-violent, non-sex crime, at age 16 or 17 and who has stayed conviction-free for at least 10 years. If the person is convicted again, the pardon is withdrawn. North Carolina is the only other state that convicts 16 and 17 year olds as adults. The Raise the Age campaign in New York seeks to increase the age from 16 to 18.
In the past few years, Connecticut, Illinois, Massachusetts, Mississippi, New Hampshire and Rhode Island have raised the adult age of "criminal responsibility" to 18. Legislators are taking note that adolescent brains are still developing in their 20's and that youths are increasingly subject to sexual abuse in adult prisons.
States Sealing Juvenile Criminal Records
A 2014 study by the Juvenile Law Center reveals that although 95% of youth crimes are non-violent, there are disparate differences between states' protection of juvenile records. When these records show up on criminal background checks, these individuals could be denied education, employment and housing. Some states opt to "seal" records and others "expunge".
The difference between sealing and expungement, in general, is that expunging a record means it may be destroyed. A sealed record still exists but isn't available on a criminal background check. Unfortunately, not every state follows the same definition nor protocols when it comes to juvenile records.
In some states, juvenile records are already sealed, unless the individual was tried as an adult (NY & NC). In other cases, an 18 or older adult can request their records be sealed but, again depending on the state, there may be a waiting period before sealing. If the individual is requesting sealing or expungement but has had later criminal convictions, they may be denied. If the type of juvenile offense is serious or would be considered an adult felony, they may also be denied. Depending on the state, the process can be lengthy or may also require an attorney.
For a complete list of all states' law on sealing or expungement of criminal records, the Collateral Consequences Resource Center is has a downloadable PDF and the Juvenile Law Center offers a nationwide state-by-state scorecard.
Juvenile Records Impact on Criminal Background Checks
Adults may not be aware of their unsealed juvenile records until they are applying for college, housing or employment. If the records are indeed sealed or expunged, a prospective tenant or employee can legally admit to a clear criminal history. However, if the record is sealed and the job is somehow related to the type of offense, the criminal background check could still reveal a record.
How much time as passed since the crime was committed?
Was the candidate a minor when the crime occurred?
Was the crime a serious or repeat offense?
Is the crime somehow related to the job? (For instance, someone who stole an identity maybe shouldn't be hired to take credit card payments over the phone)
Non-profits and other campaigns are lobbying for change in state policy regarding juvenile records. Employers and landlords are wise to stay abreast of changing laws and new legislation or face potential EEOC discrimination lawsuits. We can also answer questions with regards to background checks in your state. Contact us or click the green button to download our helpful decision matrix on EEOC Guidance on Arrest and Conviction Records.