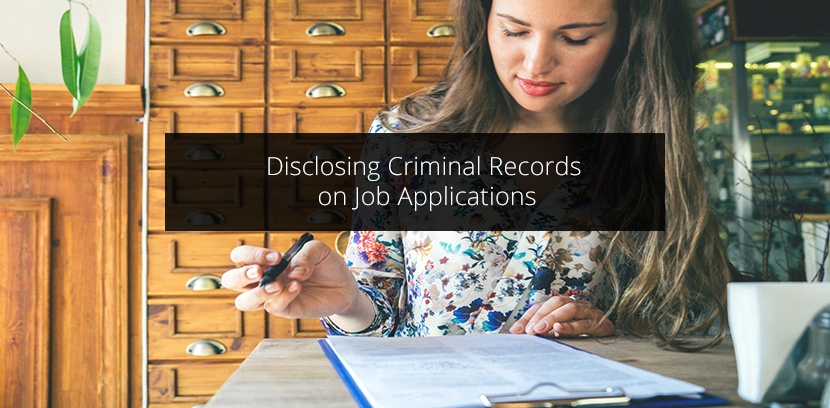 When selecting the right person to work for an organization, hiring managers must discern between their gut feelings, the job requirements and the information presented to them. The Equal Employment Opportunity Commission (EEOC) and various Fair Chance and Ban the Box initiatives have questioned the necessity of criminal records disclosure until after an offer of employment. Denial of employment based on that record is also prohibited unless the record is job-related. In general, hiring best practices are to run a background check after offering a job to a candidate.
What should managers look for regarding candidate disclosure of criminal records during the hiring process?
What's included in a Criminal Record?
Criminal records are a local, state and federal listing of an individual's criminal history. These records may not be available in a central location due to delayed or lack of reporting from one database to another. For instance, the FBI Fingerprinting database is frequently inaccurate due to incomplete or out of date information. CRA's (consumer reporting agencies) gather a more comprehensive list from various databases when conducting an overall criminal background check.
Criminal records typically include the following information:
Identifying information such as name, birthday and drivers license number
Arrest and warrant information
Address history
Tax liens at the federal and state level
Bankruptcies
Detailed list of distinguishing body characteristics or identifying marks
Fingerprints
Marriage and divorce history
List of relatives
Individuals do have a right to have their records sealed (only from public view) or have some criminal offenses expunged, or dropped, from their records. Certain crimes that cannot be expunged are 1st and 2nd degree felonies, violent crimes, and motor vehicle license violations. Some records, such as tax liens and bankruptcies, are not allowed to be reported after a certain period of time.
Does an Applicant have to disclose a Criminal History?
Some states and federal law will allow hiring managers to ask about arrest or conviction history during an interview. Applicants, if asked, must answer truthfully or the employer has a legal right to refuse to hire them. If an applicant has a juvenile record that has been sealed, or an arrest record that did not lead to conviction, they do not have to disclose this information. Arrest records that did not lead to conviction cannot be used to deny employment, according to the EEOC.
It is advisable for candidates to be as truthful as possible with regards to their criminal records. Many career websites offer advice to job-seekers with a criminal history, including when to bring up the information and to share how it made them better people than they were before. When an employer recognizes the ownership of the offense, and the candidate's honesty, they may be more likely to advance the individual to the next level of the hiring process.
What if Background Screening reveals a Criminal Record?
If you are unsure if Ban the Box or Fair Chance laws apply, a best practice for conducting criminal background checks is after the offer of employment. If the background check reveals a record, the EEOC Enforcement Guidance states that denial of employment due to a candidate's criminal history may violate Title VII of the Civil Rights Act of 1964. The Guidance also suggests that employers evaluate:
the nature and gravity of the crime
the time since the crime
if the crime affects the job the candidate is applying for
Employers must also individually assess the candidate and the candidate's criminal record. If an arrest record or the conviction reveals behavior that would affect the job, then the employer must inform the applicant, through pre-adverse action, that they are considering denial of employment based on the results of the background check. The candidate then has the legal right to review and dispute the results of the background check.
Employers do have options if the job requirements conflict with criminal convictions but they must also be aware of applicant rights to employment. A background screening decision matrix is one way to ensure a consistent process when a background check reveals a criminal record. Denial of employment must include an adverse action process or the employer could be liable for violating the Fair Credit Reporting Act (FCRA).
Have questions regarding a criminal background check? Our FCRA certified staff is available to answer questions. Read more about compliance for your business here.
Topics: Types of Background Checks