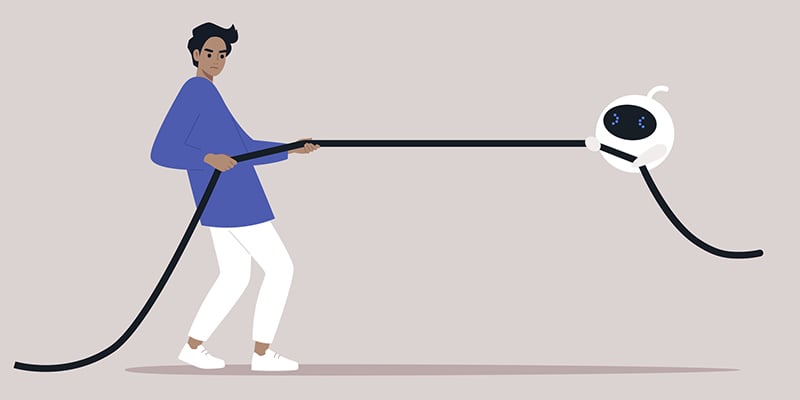 With so much discussion around using artificial intelligence for everything from writing college essays to creating art, human resources professionals have been using AI and automation for years to help with hiring. During a hearing to explore the "benefits and harms" of AI and automation in the hiring process, the EEOC stated that 83% of employers rely on automation during their hiring process. Does the reliance on technology actually cause discrimination when hiring?
Let's take a look at some of what's at stake when the EEOC examines using AI for hiring.
How Technology Discriminates
In 2022, the EEOC examined how resume scanners, video interviews, and computer algorithms were shown to be discriminatory, especially to those protected under the Americans with Disabilities Act (ADA). Video speech analysis, for example, would "screen out" an individual with a speech impediment. In general, the use of automation and algorithms do not provide "reasonable accommodation" for an employee to be treated fairly.
The EEOC is also targeting tools and automated systems that disproportionately impact or discourage certain protected groups from applying. Candidates that are not comfortable with chatbots may be overlooked. An older job seeker may be filtered out from consideration based on graduation date. These examinations are a part of the EEOC's AI and Algorithmic Fairness Initiative to ensure the use of technology complies with the EEOC protections.
See also: How VeriFirst Uses a Human Touch and Technology When Screening
How Does This Affect Employers
It's important for hiring managers to understand how the tools work and how they might discriminate against certain applicants. Other best practices for relying on technology or automation include:
Including clear messaging for applicants to understand when they're speaking with a real human and when they are not.
Using an EEOC Decision Matrix to assist with making hiring or adverse hiring decisions.
Use FCRA-compliant adverse action procedures when denying employment so that candidates are informed why they were not hired.
Evaluate the data collected during the hiring process to ensure it's accurate and not discriminatory.
No employer wants an EEOC lawsuit on their hands, especially when they're being accused of discrimination. Review the guidance and analysis by the EEOC to protect your interests and ensure a fair hiring process.