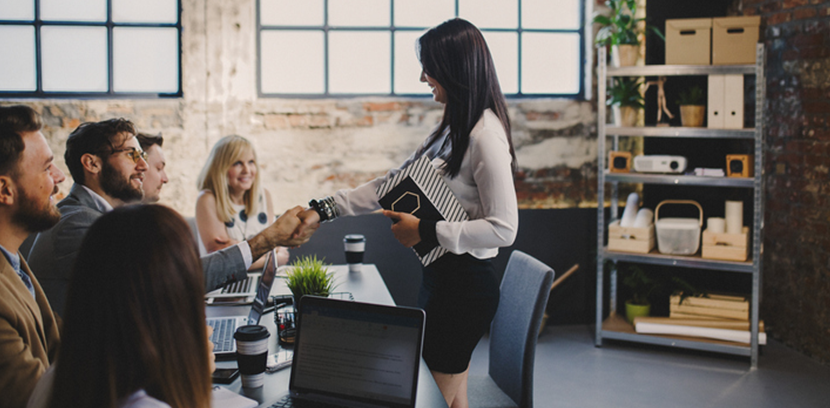 Today's job market has hiring managers concerned about grabbing up the best talent. It's easy to think of the hiring experience as one-sided, however more candidates are sharing their experiences online. Your candidate experience could affect your brand reputation, as well as your bottom line.
Stand out among employers by creating a positive candidate experience.
Creating Positive Candidate Experience

Think Like a Candidate
Just as you expect a job seeker to show up on time and be ready, hiring managers should model the same behavior. Be prepared. Be on time. Sell yourself or management and the company. Respect the candidate's time and the effort. Make the application process easy. Be honest and transparent during interviews. Remember the golden rule of "treat everyone like you would like to be treated" and treat candidates appropriately.
Showcase Your Company Personality
Many organizations use social media to showcase company culture and personality. Your employees are also part of your company's character. In interviews, provide a good experience, helping the candidate feel comfortable and welcome. Even if the candidate isn't hired, the hiring experience will be reviewed and shared online, prompting other potential applicants to consider your business as a place to be. You could also stay in touch with potential candidates, even if they aren't hired immediately. A qualified talent pool is valuable to hiring managers and available by creating a positive candidate experience.
Communicate Clearly
According to a North American Candidate Experience Research Report, one of the most important suggestions from job seekers is communication. Starting with the job description, communicate clearly what the candidate can expect. If they are filling out an application online, provide a status bar so they know how many more pages they need to fill out. During interviews, answer any questions and communicate when and how the candidate will hear back from you. Use frequent touch points so they feel as if they are treated like a human being and not a number.
Make Faster Hiring Decisions
Consider using an applicant tracking system to streamline your hiring process. These systems help hiring managers to review resumes and candidate information quickly, so a hiring decision can be made sooner. Paperwork can easily be misread, slowing down background screening or hiring. A secure applicant portal or tracking system can help obtain candidate information and background check consent faster and ensure correct data.
Attract top talent by respecting the time and effort of your candidates. Communicate clearly and often to build a relationship. Even if the candidate doesn't get the job, they could still be a fan and share a positive experience of your company.