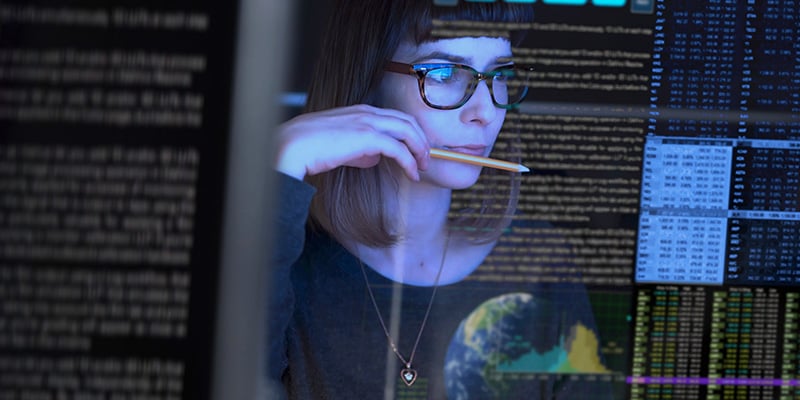 With the onset of the pandemic and subsequent shutdowns, employers had to shift quickly to remote work for their employees. This shift also shifted the hiring process online, with quick implementation of online hiring portals and Zoom interviews. As Americans get vaccinated, mask mandates are lifted and people get back to work, some employers are weighing the pros and cons of maintaining a remote workforce and hiring more freelance workers.
With more employers choosing to hire freelancers, should freelancers get pre-employment background checks?
Why is a Background Check Important?
Background checks help to mitigate risk for employers and reduce the risk of negligent hiring claims. Pre-employment screening protects the employer's interest, protects other employees and keeps customers safe. Some industries and types of jobs require background checks, such as those who work with vulnerable populations, like children or the elderly. Just as you would run employment background checks on in-person or full-time employees, freelance background checks might be a good idea.
When Should Employers Screen Freelancers?
It really depends on the type of job or the level of security required in the job.
Freelancers that may get by without a background check would be photographers, writers, designers, SEO strategists and other creative providers, unless they will have access to secure information. The type of freelancer that would likely be subject to screening would be a developer (coder), accountant, HR manager, public relations or brand manager. Information access might also be secured through an NDA (non-disclosure agreement).
Generally speaking, VeriFirst recommends that anyone being hired (directly or indirectly) that has access to confidential, proprietary, or otherwise sensitive company data (finances, software, personnel files) should be screened.
What Background Checks Should be Used for Freelancers?
The types of background checks recommended include:
Identity Verification
National Criminal Database Search
National Sex Offender Search
County Criminal Court Search (7 year)
Education Verification (if the degree is specialized)
Reference or Employment Verification
For Accounting professionals, we would recommend also including:
Credit History Report - (PEER: Pre-Employment Evaluation Report)
OFAC Watch List (Office of Foreign Asset Control)
Considering that a freelancer or independent contractor is self-employed, employers may find it challenging to build trust or verify previous employment information. Getting their consent and running a background check can be a secure way to check out the candidate and ensure that company data and resources are safe.