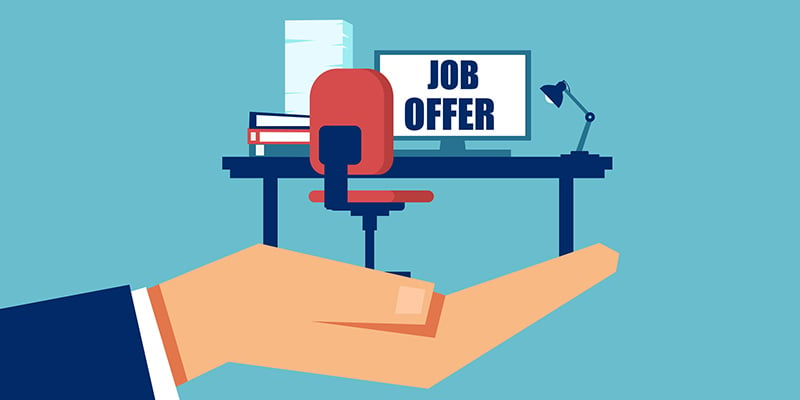 The labor market is strange right now. While enterprise companies like Meta, Amazon, and Disney are laying off employees, other employers are adding jobs at an unexpected pace. Because the market is so unpredictable, some organizations are rescinding job offers due to layoffs or sudden changes in their recruiting efforts. Employers need to be aware that taking action like this could raise alarm bells and put them at risk of litigation.
Rescinding job offers could be viewed as discriminatory hiring bias.
How is withdrawing a job offer discriminatory?
Employers can withdraw job offers for specific reasons as long as they're documented and aren't singling out a protected class based on race, gender, religion, color, disability, national origin, or age. If a candidate fails a criminal background check, for example, employers must be sure to use EEOC guidelines for "individualized assessment" on the results of the criminal report. This guidance provides valid and documented reasoning behind denying employment to minimize the risk of hiring bias.
What if the job offer is rescinded due to restructuring?
If the job is no longer available due to layoffs or cost cutting, the employer must be prepared to prove that with written documentation. The documentation must also be non-discriminatory and produced prior to the withdrawal of the job offer - meaning between the time that the offer was made and when it was cut. It may make more sense to halt hiring efforts so that hiring managers don't face the potential risk of putting off a candidate who may think they're being discriminated against.
See also: How to Withdraw an Offer after a Background Check
What other risks do employers face taking these actions?
Employers must ensure they cover their tracks when offering and rescinding a job for any reason. They should always include wording in offer letters that states the job offer is "conditional" based on the results of a background check or other reasons that could affect it. Candidates should know that the job offer does not legally bind the employer in any contractual agreement. It's wise for employers to consider their relationship with the job seeker if or when the job becomes available later, the employer may wish to connect with the candidate again to see if they're interested.
As with any other denial of employment or promotion, especially when affected by the results of a background check, hiring managers must be sure to use adverse action procedures to ensure the deciding information is true and accurate.
Research care of February 15, 2023 Bloomberg Law's Daily Labor Report