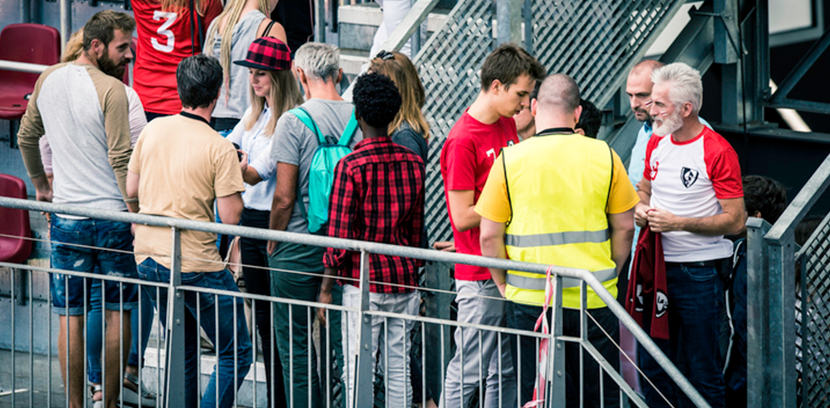 VeriFirst works with many Professional Sports Teams and Stadium managers across the United States. A number of our clients have obtained or are in the process of obtaining SAFETY Act Certification for their stadium and facilities. At a high level, they are doing this to mitigate risk, ensure the safety of their fans and facilities, and leverage a number of additional benefits that are associated with being SAFETY Act Certified.
Read more to learn:
What is the SAFETY Act?
Who should obtain SAFETY Act designations and certifications?
Does the SAFETY Act require or recommend employee or personnel background checks?
What is the SAFETY Act and Who is it for?
After 9/11, Congress enacted the Support Anti-Terrorism by Fostering Effective Technologies (SAFETY) Act to encourage the development of new anti-terrorism products/services and to limit the liability of companies deploying these products and services. The Department of Homeland Security has created a list of approved technologies that can be deployed under the SAFETY Act. Organizations and facilities, such as stadiums or other large gathering facilities, are using these technologies to protect their fans and employees.
Does the SAFETY Act Require Employment Background Checks?
Yes, as part of the SAFETY Act, employee background checks are strongly recommended. Below are a few examples of SAFETY Act Best Practices that specifically call out background checks:
SAFETY Act - Best Practices in Anti-Terrorism Security (BPATS) for Sports and Entertainment Venues:
Under Recommendation 1.1.7: "Return on Security Investment (ROSI) for Background Checks: Multiple studies assert that there is a positive return on investment of some three times an employee's salary for pre-hire background checks. Calculation of return on investment includes money saved by avoiding problems."
Under Section 2.6. Employee Background Checks: Recommendations 2.6.1 - 2.6.12 include:

Repeat random employee background checks
Define clear process for conducting background checks
Refresh the testing pool regularly
Best Practices for Commercial Office Buildings
Section 3.1.23. People Surety:"Perform background checks on new frontline operations and maintenance employees, as well as employees and contractors with access to sensitive security information and security critical facilities and systems."
What background checks are recommended for SAFETY Act compliance?
Although specific types of background checks are not outlined, industry best practices would indicate the following screens should be performed (at a minimum):
Identity Verification and Social Security Number (SSN) Trace
Multi-State / National Criminal Database Search
National Sex Offender Search
County Courthouse Criminal Search (and/or Statewide Criminal Court Search)
International Watch List (Terrorist) Search
See also: HR Guide to Stadium Background Checks and Gameday Employees
Additional Background Checks to Consider for Stadium Employees:
Federal District Criminal Court Search
Driver's License Verification / Motor Vehicle Reports (MVR)
E-Verify Workforce Eligibility (I-9 Verification)
Watch our Demo to see how VeriFirst can help your professional sports team and stadium with SAFETY Act compliant employee background checks.