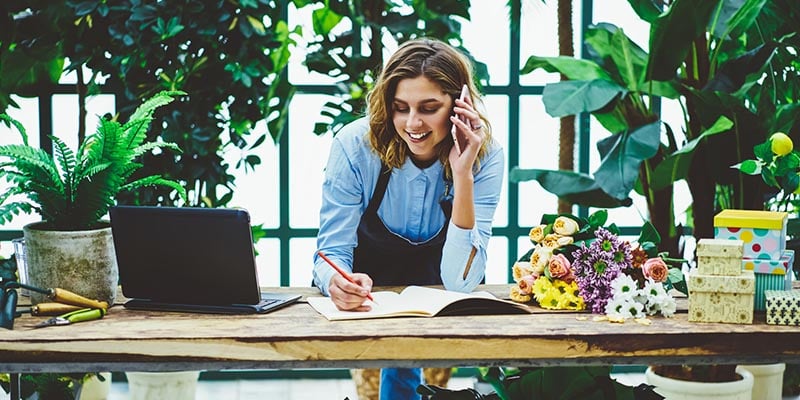 Even though Indeed's 2021 Hiring Trends reports that seasonal job postings are low, hiring for the holidays is in full swing. Postings are expected to increase, with the keyword "urgent" in many job description headlines. Employers are changing how they're hiring talent this year and what they're offering to attract new employees.
Seasonal hiring in 2021 looks different than it did last year.
Tight Labor Market
With the reported "Great Resignation" underway, millions of American employees are quitting their jobs, and hiring managers are struggling to recruit new applicants. Employees are looking for flexibility, better pay, remote work options, and the ability to balance family and work. While interest in seasonal jobs is low, employers are expanding their candidate pools to find willing candidates. Even still, some employers have found that they're being "ghosted" post-hire, where the new hires never show up after onboarding.
What Do Candidates Expect from Employers Post-Pandemic?
Supply Chain and Inflation
Although retail spending is expected to be higher this year, pandemic-related supply chain challenges and inflation could put a damper on things. Manufacturing, warehouse, and trucking labor shortages will need to be filled to meet consumer demand to have their gifts delivered before Christmas. The tight labor market and increased inflation are leading to higher wages and child-care perks being offered to attract job-seekers.
Higher Pay, Bonuses, and Benefits
Seasonal workers are more likely to negotiate pay and benefits, especially because employers are short on staff. Amazon is offering $3000 sign-on bonuses and higher wages for those seasonal workers willing to work overnight and on weekends. Traditional blue-collar employers are offering white-collar benefits such as professional development and mental health benefits. Smaller retailers are offering other perks such as wages starting at $15+ per hour, store discounts, and flexible hours.
Seasonal Hiring Leads to Full-Time
As employers attract new candidates for seasonal hiring, new employees get the chance to "try before they buy." Basically, employers may be able to transition their seasonal employees to full-time after the holiday season. With that in mind, labor shortages could be reduced by January 2022 if employers play their cards right. That means continuing to meet the work/life requirements of employees, attracting diverse talent, paying living wages, and creating a positive workplace culture that includes transparency, trust, and social awareness.
2021's seasonal hiring may look different but has the potential to alleviate the talent shortage. If your new employees might stick around post-holidays, don't skip out on background checks. Let us know if you're looking for a quick turnaround new hire or high-volume screening. VeriFirst is here to help!