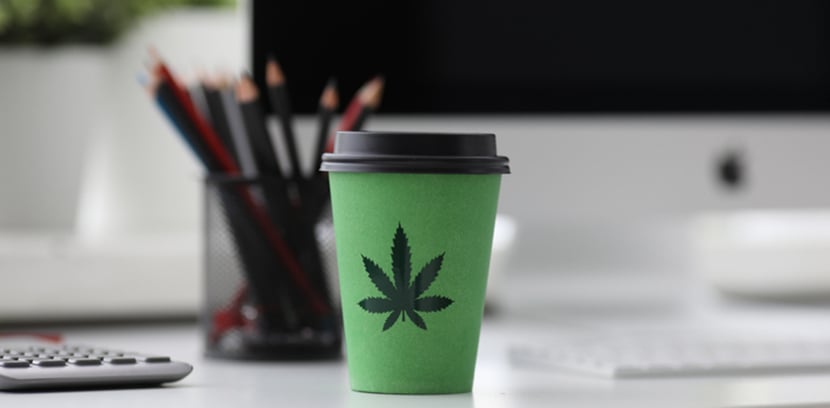 With more states legalizing marijuana use for medical and recreational use, employers have a right to be concerned. VeriFirst has previously acknowledged that employers have the right to terminate an employee if they test positive for marijuana, however, some states are fighting against this. Even though marijuana is still considered a Schedule 1 substance under federal law, states like Nevada and California are considering or passing legislation to rule out drug screening for pot.
Let's take a look at states changing laws regarding pre-employment drug screening for marijuana and what it could mean for employers.
States Changing Pre-Employment Drug Screening for Marijuana
New Nevada Law First in Nation to Ban Marijuana Drug Screening
According to Assembly Bill 132, as of January 1, 2020, most Nevada employers are prohibited from using a positive marijuana drug test as a reason to deny employment. This law does not apply to firefighters, medical technicians and any other areas where public safety is of concern.
Maine Recreational Cannabis Law Prohibits Discrimination of Pot Users
Maine's law allowing recreational use of marijuana took effect in mid-2018. According to the law, employers are not required to accommodate pot use in the workplace and they can certainly set policies to restrict the use of marijuana or those under the influence of marijuana within the scope of employment. Employers can test for the use of the drug, however, employers are prohibited from taking disciplinary action against those who tested positive but do not use at work. As an example, if an employee tests positive but may be using the drug for medical reasons, they cannot be disciplined. If the employer works with the federal government and their contracts would be at risk, then the employer can take disciplinary action.
New York City Prohibits Marijuana Testing Effective May 2020
New York's Int. No. 1445-A prohibits employers, labor organizations and employment agencies from requiring marijuana drug screening as a condition of employment. As with the Nevada bill, positions involving law enforcement, construction, commercial driving, medical service, working with children or any of those relating to public safety are exempt from this regulation. Employers are allowed to test post-hire, if necessary. Any applicants that are denied employment for marijuana testing after May 10, 2020 may file litigation against the employer. Interestingly, recreational use of marijuana is still illegal in New York.
Still More Changes Ahead for Employers
More states are still considering legislation to legalize marijuana, at least for medical use. As these laws change, more states will have to change laws pertaining to drug screening as well. Some counties around California, while not expressly prohibiting drug screening, are participating in a Clear My Record program to clear over 75,000 cannabis convictions. Cook County Illinois will do the same. These laws, much like Ban the Box legislation, is meant to offer relief to communities of color and offer a fair chance at employment. They also put employers in a tight spot for choosing the right candidates.
The best way for employers to avoid legal recourse is to stay abreast of changing laws within your community and state. Create a fair drug testing program but review, audit and change it as these regulations come to pass. Consult with your legal team to reduce the risk of litigation.