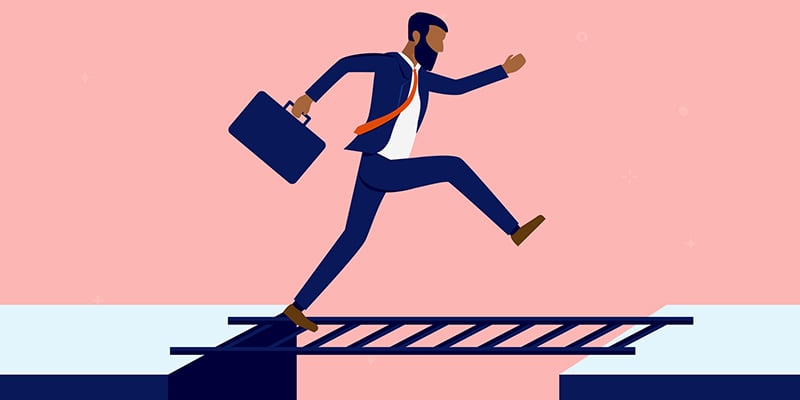 With the ebbs and flows of the labor market over the past few years, hiring managers are sure to see more resume gaps. The gaps in applicant employment timelines are often perceived as problematic, revealing a lack of reliability. The truth may be more revealing if candidates are allowed to explain.
Is there a good reason for gaps in a candidate's resume?
The Perception of Resume Gaps
In 2019, SHRM reported on a study of employment gaps and how employers reacted to them. Some of the findings included:
Applicants with resume gaps were 45% less likely to be invited to interview with the employer.
When the employment gap was 3 years or longer, interview invites were even lower than for two-year gaps.
If applicants were given the chance to explain their work gaps, they were 60% more likely to be invited to interview with the employer.
Some of the reasons for the resume gaps included career development, family responsibilities, or health issues. It's important that, instead of making assumptions, employers provide the opportunity for discussion to learn why applicants and candidates have taken time off of active employment. Hiring managers must also be aware of implicit bias or discrimination as they receive the answers to these questions.
Choosing to Take Time Off
With what is being referred to as "The Great Resignation," the Department of Labor is estimating that 11.5 million workers quit their jobs during the summer of 2021. Many are choosing to take time off due to the responsibilities at home, some are starting their own businesses and others are simply looking for better opportunities due to burnout or stress from their current situation.
Applicants may be citing burnout, freelancing, volunteering, or parenting as reasons for their future resume gaps if they return to the workforce. If burnout is the reason for leaving the labor force, employers and applicants must be conscientious in how this discussion is handled. The reason for the stress may simply be a mismatch in values between employer and employee. While mental health challenges are still stigmatized, more employees are suffering from mental health crises now than ever before. The workplace culture is slowly changing to support this, due to the pandemic.
See also: Workplace Mental Health Concerns During COVID-19
Hiring managers are challenged with communicating the values of their organization and also meeting applicants and candidates where they are. During the transitions of remote or hybrid work and employee turnover, it's helpful to continue to review resumes with a critical eye, while also connecting via a human-to-human approach. Future new hires will be thankful.