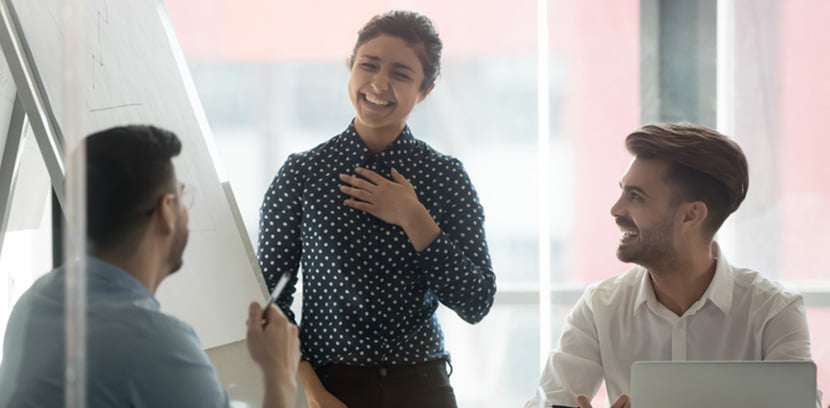 Tis the season of gratitude and service and your employees are looking forward to the break. As an employer, there are a multitude of ways to say thank you. Science has proven that gratitude and sincere acknowledgment improves lives and self-care in a stressful work environment. As an HR professional, you can also help encourage a culture of thankfulness and praise.
Here are four ways that HR can show gratitude to employees.
Lead by Example
With any workplace culture, the example starts at the top. Your leadership should be fully supportive of the gratitude movement and take the time to see the good of their employees. Whether it's through holiday bonuses, more time off or establishing an inclusive, comfortable office space, the leaders of your organization must practice gratitude in order to inspire more of the same.
Give Recognition
It doesn't take much to say, "thank you" and recognize hardworking and dedicated employees. Your overall corporate culture can lead with kindness but offering specific recognition takes it further. Create a way to regularly call out those who have gone above and beyond, even if it's through email or a bulletin board. Recognize these accomplishments and be clear about the person's accomplishments. It will help encourage other acts of kindness.
Keep Them Safe
Whether it's through pre-employment background checks or regular recurring background checks, screening employees is another way to show your employee that you care. You care enough to pre-screen for violent criminals and you care enough to ensure that employees are regularly screened, especially if they've been promoted or taken on more secure levels of responsibility.
Keep Their Personal Information Safe
Employers and HR professionals are aware of the huge responsibility to keep their employee's personal information safe. Employee data is protected via the Fair Labor Standards Act and the EEOC and includes instructions on storage, retention and destruction of these records. While it may not be overly glamorous to ensure hiring, employment and background check records are protected or destroyed, your employees definitely appreciate it!