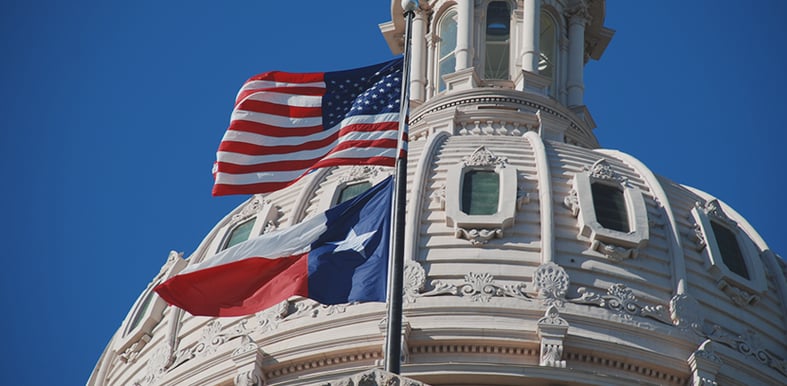 Considering an applicant with a criminal history can be challenging for employers. With Ban the Box and other Fair Chance laws sweeping the nation as well as the potential discrimination under the Civil Rights Act, many hiring managers have opted to follow the EEOC's 2012 edict of the"individualized assessment". When the judicial system gets involved, however, things can get even more complicated.
A Texas judge has ruled the 2012 EEOC background check guidance in unenforceable. What does this mean for employers?
What is the EEOC Background Check Guidance?
In 2012, the Equal Employment Opportunity Commission (EEOC) issued the Background Check Enforcement Guidance for employers considering arrest and conviction records during the hiring process. The guidance specifies that employers cannot "blanket ban" anyone with a criminal record or it could violate their rights under Title VII of the Civil Rights Act. More specifically:
An arrest record isn't the same as a conviction and doesn't mean the individual committed the crime.
A policy against criminal records must apply to all applicants, regardless of race or national origin.
An assessment must be made to determine if the criminal conduct will affect the job based on three factors:

the nature and gravity of the crime
the time passed since the crime or completion of the sentence
the nature of the job
Many hiring managers rely on a criminal background screening policy and background check decision matrix to ensure they are in compliance with the EEOC guidance.
Is the EEOC Background Check Guidance Unenforceable?
In February of this year, U.S. District Court Judge Sam Cummings ruled that the EEOC guidance is not valid because it was issued without notice or opportunity for public comment. The Administrative Procedures Act requires that federal administrative agencies allow public participation during any regulatory establishment by way of public commenting. Since the guidance was strongly suggested by the EEOC, but didn't allow for public commenting, the judge ruled that it couldn't be enforced in the state of Texas.
What Does This Mean for Employers?
Even though the district judge ruled that the background check guidance is unenforceable, he did agree with the intent of providing equal employment opportunities to convicted felons. Courts may, however, strongly scrutinize claims between employers and applicants who've been denied employment due to categorical bans against those with a criminal record.
Depending on the type of jobs, such as those with financial responsibilities, law enforcement, or childcare, some individuals with criminal convictions would simply not be a good fit for the job. The aim of the guidance was to motivate employers to look beyond criminal history if it would not affect an employee's job performance, the safety of the customers or fellow employees. It remains unclear if the EEOC will reissue the guidance with public participation.

Topics: Employment Background Screening, Hiring and Recruiting