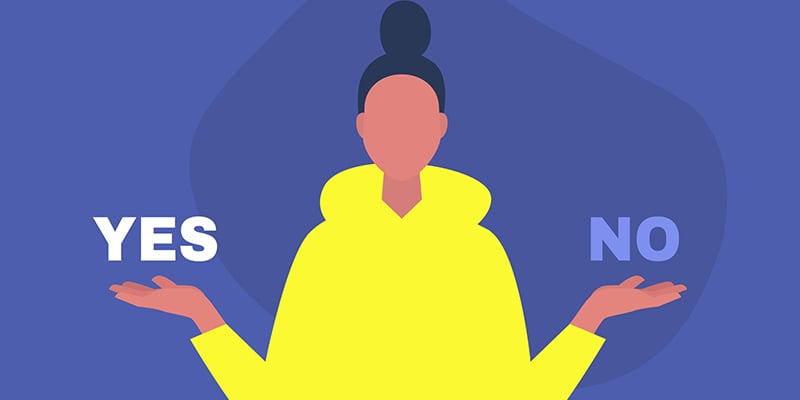 According to recent employment trends, litigation around pre-employment screening accuracy is trending upwards in recent years. The Fair Credit Reporting Act (FCRA) specifies that credit reporting agencies and screening companies must do due diligence to ensure background check accuracy. With the rise in unemployment in the past year, more unemployed people are taking employers to court for inaccurate results that are leading to employment denial.
Read on to learn why accuracy is important in your pre-employment screening.
How is a Screening Report Inaccurate?
There could be a number of inaccurate results that show up on a pre-employment screening report. From wrong addresses or wrong names to other data that is unclear or harmful. When a background check is inaccurate and adversely affects a hiring decision, it's likely due to one of two potential possibilities:
False positive - The screening report revealed a criminal record when there was no record.
False negative - The screening report revealed no criminal record where there actually was one.
How do Inaccurate Reports Affect Employers?
When employers are denying employment based on false positive reports or other incorrect information, adverse action procedures will help to ensure the employment decision is based on corrected results. Employers must follow up with:
A pre-adverse action notice telling the applicant that their background check revealed a negative result.
A copy of the report and a document revealing their rights under the FCRA.
An allowance of time for the applicant to dispute the results.
An adverse action notice if the applicant doesn't dispute the results.
When employers hire an individual based on a false negative report, they could run the risk of facing negligent hiring claims in the future, especially if the criminal record reveals a trend of crimes that continues into the workplace.
How Can Employers Prevent Inaccurate Screening Results?
Typical reasons for inaccurate pre-employment screening results are because:
Key identifiers are missing to discern between several individuals with the same name or similar information
Incorrect information was furnished to the courts or other reporting bodies
The FCRA specifies that data furnishers must take reasonable procedures to "ensure maximum possible accuracy" and that "records reported are complete and up-to-date." Reporting data are obtained from many different courts and organizations across the country. Every state, local or federal bureau collects, reports and furnishes data differently so the information obtained is only as dependable as its most recent update.
Employers can help to ensure accuracy in their pre-employment screening reports by gathering and supplying as many key identifiers on the applicant as possible. Employers must also select a screening partner that has been PBSA-accredited. Those accredited by the Professional Background Screeners Association (PBSA) are governed by a strict set of requirements and industry standards to protect the rights of consumers and mitigate risk for employers.
What are Other Steps to Take to Reduce Bad Hiring Practices?
Employers should also include policies that help reduce the likelihood of deny-all employment decisions based on criminal records. These policies would include an employment decision matrix and individual assessment of criminal records, based on EEOC guidance.
Employers can also reduce the number of background checks and turnaround time by only requesting pre-employment screens based on what's needed for the job. This will help reduce hiring bias, save time and money.
---
For accurate pre-employment screening reports and a helpful hand for FCRA guidance, consider VeriFirst Background Screening. We've been offering compliant and affordable background checks since 2004 and are PBSA accredited. Click the button below to see how we can help!