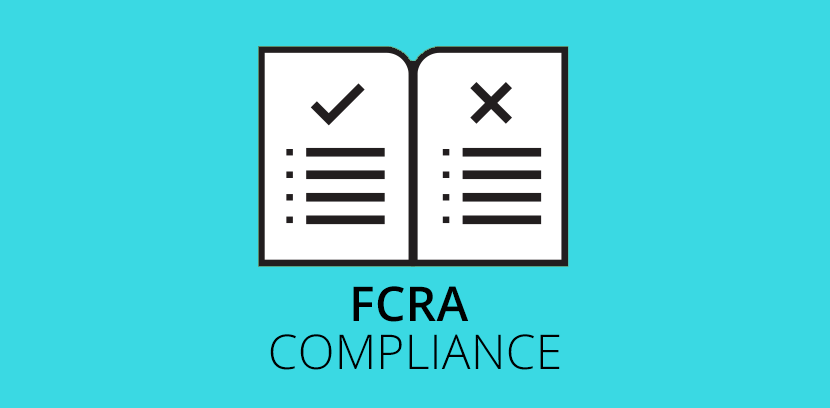 American painter and PBS television host, Bob Ross, is quoted as saying, "there are no mistakes, only happy accidents." While that may be true on canvas, employers like Lowe's, Uber, Dish Network and Whole Foods weren't too happy when they were penalized for FCRA non-compliance. Nonetheless, we often don't learn an important lesson until we've done it the wrong way.
Here are three common examples of the wrong way to do FCRA compliance in employment.
FCRA Compliance for Employers
Include Consent Form as Part of the Application for Employment
In January 2019, a class action that includes as many as five million members was given the go ahead against Walmart. When Walmart ran background checks on candidates, their disclosure forms allegedly included extraneous information and didn't inform applicants of their rights under the FCRA.
According to the FCRA, the disclosure form asking for consent must be clear and separate from the application. The applicant must be aware that the employer will be running a background check and know that they have a right to obtain a copy and dispute any false information.
Include Other Information on the Consent Form
Kelly Services settled a class action lawsuit in 2017 due to an improper addition to its background check disclosure forms. The lawsuit claims that the employer included a statement that released Kelly Services from any liability related to the procurement of the background check.
Again, the FCRA states that the consent form clearly informs the applicant that a background check will be obtained. No extra information or questions are allowed on the form.
Take Adverse Action without Notice
In a class action suit against Uber in 2018, the plaintiffs claimed that the employer made adverse action employment decisions without following proper FCRA procedures. Uber may also have neglected to get consent before running background checks on its employees.
Not only does the FCRA require employers to obtain consent and authorization prior to running a background check, they also specify adverse action procedures if employment will be denied based on the screening results. Applicants must be made aware that employment is contingent on the results of the report and should be able to dispute any false information. All applicants should be given a copy of their FCRA rights as well as understand how the employer will use the background check information.
VeriFirst staff is FCRA trained and certified to help employers with compliance.
We offer resources, forms and a free online applicant consent portal to make FCRA compliance easy and accessible. Instead of making these common mistakes, learn from the not-so-happy accidents of other employers. Let us know if we can answer any questions for you!
Topics: FCRA Compliance