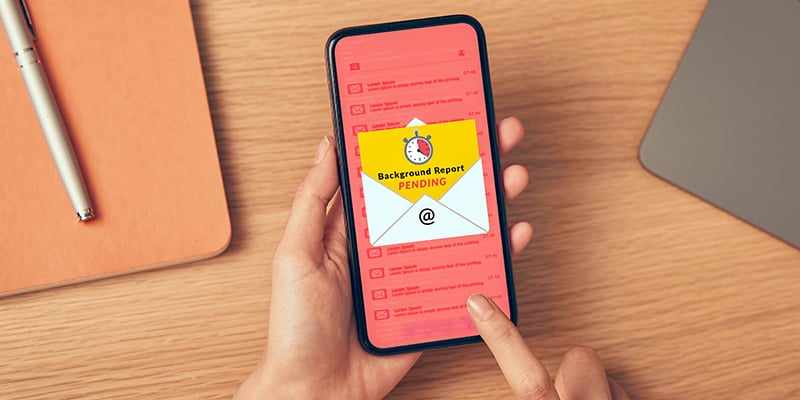 Businesses are doing their best to navigate the changing dynamics of employment during the COVID-19 pandemic and after. With remote work, furloughs and new return-to-work policies, HR managers are feeling the strain of tasks that needed to be finished like yesterday. Just when things seem to be leveling out again, background checks appear to be slowing down the hiring process. Why does it feel like nothing is happening fast enough?
What's the real reason that background checks are taking forever?
Public Records Searches
It isn't only customer-facing businesses that are ramping back up after shelter in place orders are lifted. Government entities such as courthouses are also coming back online, even at limited capacity. These courthouse closures can prevent quick turnaround for some background checks as public records searches and court clerks are simply not available at the moment. We've been keeping our customers updated on city and state courthouse closures via this blog post.
Employment and Education Verifications
With many workplaces still operating remotely, getting an employment verification may be taking longer than usual. The records may not be online or may be only available in the office. Management may have changed due to recent layoffs or be difficult to contact due to telecommuting. Universities and other educational institutions have moved to online learning and may also be unavailable for verifying degrees or education experience.
Running Too Many Unnecessary Screens
If HR or the hiring manager isn't equipped with an effective, job-based background check policy, they're likely to run ALLLLLLL the screens on new hires. Some of these background checks may be unnecessary. For example, there's no need to run a report on moving vehicle violations if the employee isn't going to be driving. Running too many background checks will definitely slow down turnaround time.
Inaccurate Information
If the candidate has illegible handwriting or the hiring manager mistyped information into a form, there will likely be inaccurate applicant information. With common names, there may be a false positive unless all of the identifying information is included and accurate. If information is missing, the application will be bounced back to the hiring manager to follow-up with the candidate again, slowing down the background checks dramatically. We recommend automating the application process with an online applicant consent portal.
The Real Reason For Slow Background Checks....
With all that said, the real reason your background checks may be taking forever is because your background check company isn't being transparent and helpful. A professional background check company should pride itself on high-quality customer service, communication and FCRA compliance guidance. When your business needs a background check, you should have clear facts and correspondence so you know how long it will take and why.
Ready to change your background check company? Give VeriFirst a call and let us know how we can help!