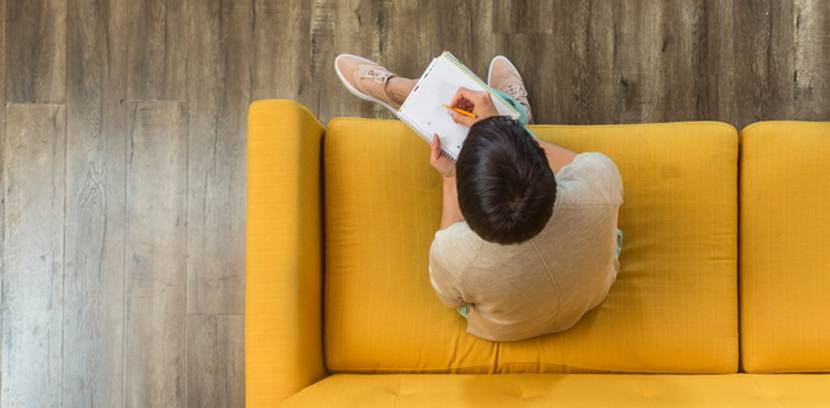 As a property owner or landlord, your goal is to find a tenant who will not only pay on time but also care for your property. VeriFirst's goal, as a background check company, is to help you find the right tenant and also encourage compliance with federal regulations such as FCRA and Fair Housing laws. To stay compliant, this means honoring consumer rights but you also need to protect your business.
When is the last time you took the time to review your tenant screening criteria?
Why Create Tenant Screening Criteria?
If you're running a property management company, or if you are an independent landlord, your tenant application, screening and leasing process should be documented. By writing down your rental process, you can ensure consistency and save time when you're bringing in a new tenant. The screening criteria will also help to reduce any chance of discrimination against potential tenants. Your screening criteria will include:
Basic identification and employment check
Minimum credit score expected
Credit history check including financial responsibility for other debts
Rental history evaluation including non-payments and evictions
Criminal history including property crimes or other convictions harmful to people
Why Review Tenant Screening Criteria?
It's easy to become complacent, set your rental screening criteria and forget it, however a best practice is to revisit rental criteria on a quarterly or semi-annual basis. Reviewing and potentially adjusting your tenant acceptance criteria may be helpful to ensure you are sticking to the rules you set for fulfilling the vacancy needs of your property.
For instance, if occupancy levels are high (low vacancy), landlords can reduce risk by tightening their credit screening or acceptance criteria. A stricter tenant screening policy reduces the pool of candidates that qualify or are interested in your property.
If occupancy levels are low (high vacancy), you may consider loosening your rental screening criteria to allow for applicants with a slightly higher credit risk. Another consideration for property managers is to ask for additional security deposits from credit riskier tenants.
Additionally, we recommend reviewing criminal record policies on an annual basis. Properties should not adjust criminal criteria as frequently as credit, but they should at least review it and confirm their acceptance and denial reasons meet their property's value and needs.

Is Changing Tenant Criteria Discriminatory?
Unless your tenant criteria discriminates against people due to their race, color, religion, national origin, gender, disability, or familial status (with children, pregnant or adopting a child), then no. Adjusting acceptable credit criteria, and therefore risk of non-payment or eviction, is up to the individual landlord or property manager.
Criminal risk is a different subject altogether. In 2016, the U.S. Department of Housing and Urban Development (HUD) issued standards for selling or renting to those with criminal records. To remain compliant, landlords and potential tenants must examine the following before denying housing or seeking a discrimination claim:
Is the criminal history policy discriminatory? In other words, does the policy blatantly discriminate against those protected under fair housing laws?

Is the policy necessary? Can landlords prove that the policy is in place for another reason other than discrimination?

Is there another policy that can be used instead that is less discriminatory?
Criminal screening criteria may be in place, for instance, to protect other tenants or property. Denying housing due to an excess of traffic tickets, however, is not considered a valid reason. A criminal conviction for using marijuana might not carry the same weight as a criminal conviction for selling marijuana. Consider the type of criminal offense and how recently it occurred. Review and make adjustments to your criminal screening criteria if you aren't up to date with the HUD guidance or any other fair housing laws in your city or state.
It may help save time and money to run a credit report first and, if the candidate passes that screening, then run a criminal background check. Remember, before denying housing based on the results of a background check, the landlord or property manager must follow adverse action procedures.
VeriFirst can help provide property management companies with rental screening guidelines and best practices. Contact us if you have any questions.