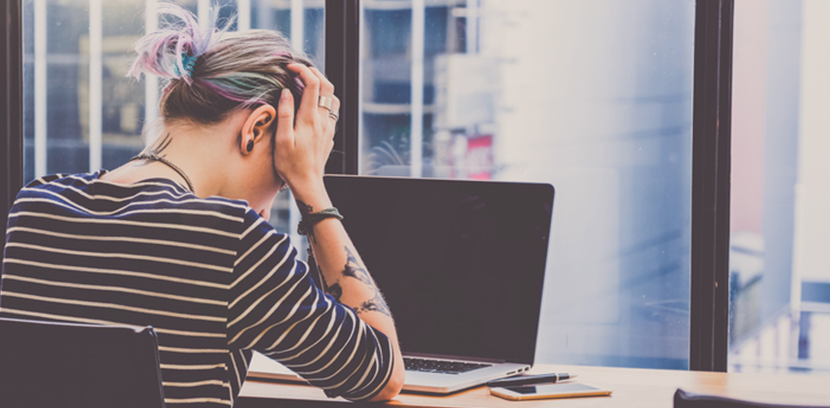 The Equal Employment Opportunity Commission has been quite busy this year including last week's lawsuits against seven employers for allegations of workplace harassment. This week, more lawsuits have been filed, including one against Grand Hyatt for disability discrimination and one against a Georgia restaurant for pregnancy discrimination. Employers are wise to examine these cases closely to ensure compliance with EEOC regulations.
Let's take a closer look at some of the EEOC lawsuits and how employers should comply.
Workplace Harassment and the EEOC
United Airlines Enabled Sexual Harassment
According to the suit, a United Airlines pilot engaged in a 4 year consensual relationship with a flight attendant. During that time, the flight attendant allowed her partner to take provocative photos and he also took another photo without her permission. After their breakup, the pilot posted the photos on various pornographic websites, including alluding to her working for United. Even after she filed and won civil lawsuits against him, he continued sharing the photos. He was then arrested and charged with stalking but still retained his job. The flight attendant took the matter to United's HR department but they didn't believe that it constituted sexual harassment.
The EEOC lawsuit claims that the behavior violates Title VII of the Civil Rights Act, alleging that the photos were seen by co-workers and affected the flight attendant's work environment. If an employee is being regularly sexually harassed by another employee, especially if the employer has been made aware, employers could held liable in a sexual harassment case.
Murphy Oil to Settle Disability Discrimination & Retaliation Suit
Murphy Oil, the gas stations typically found in Walmart parking lots across the country, has settled an EEOC suit with a former manager. The store manager had impaired abilities due to a back injury and was directed by his doctor to follow certain work restrictions. The company failed to provide reasonable accommodations as specified by the Americans with Disabilities Act (ADA) and subsequently fired the manager when he complained to management.
The EEOC filed suit against Murphy Oil USA for not only violating the manager's ADA rights but also retaliating with termination after he spoke up. The ADA protects individuals who have disabilities against discrimination and retaliation. Murphy Oil USA will pay the former employee $100,000 in a settlement.
Property Management Company Sued for Hostile Work Environment
A property management company and its subsidiary have been charged with a lawsuit for allowing a hostile work environment for Hispanic employees. Alden Short, Inc. and its subsidiary Hinson Jennings, LLC allegedly repeatedly harassed 3 Hispanic employees by using derogatory remarks about their heritage. The company also did not have an HR department or any way for the employees to speak up against the harassment. The hostile work environment violates the employees' rights under Title VII of the Civil Rights Act, which prohibits discrimination based on national origin, race, religion or sexual orientation.
Two high ranking officials at the property management company were accused in the EEOC lawsuit. Employers should not only be aware of the rights of its workers but also provide internal controls to preventing it or reporting it.
Pay Attention to EEOC Lawsuits
While it can be jolting to hear about big brands experiencing the "wrath" of EEOC lawsuits, for employers it should also be a learning experience. Reading over the details of these cases could help prevent future lawsuits within your own organization. The EEOC is dedicated to enforcing federal laws that prohibit hostile work environments, harassment and retaliation. Almost a third of the complaints the EEOC receives each year includes harassment allegations. Want to prevent it at your place of business? A great resource for employer is the Checklists and Chart of Risk Factors for Employers, based on the EEOC's own Task Force on the Study of Workplace Harassment. Pay attention and stay informed.
Need Guidance on the EEOC and Background Checks?
Click below to download our free Decision Matrix.