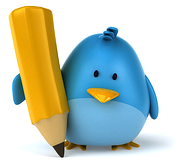 The term "policy' doesn't seem to coincide with social media. After all, nobody, including your employees, wants to be controlled and policed. But the rise of social media is inevitable. Issues between employees and employers involving social media are also increasing. What makes matters worse is that employers aren't clear about what to prohibit and what to promote when it comes to how employees use social media in both their professional and personal lives. Your company must consider (or reconsider) this phenomenon and its consequences by keeping its social media policy current.
Here are some tips for anyone interested in social media policies.
Look to the National Labor Relations Board (NLRB) for guidance.
As a company dealing with employment issues, you can't afford to miss what the NLRB deems as permissible social media policies. The board has been protecting employees' rights and has spoken against and even overturned exceeding broad policies.
The NLRB published on its website a series of relevant publications including social media policies, public notices, manuals, and file case documents. Be sure to check the resource page when updating your company's own policy.
Read previously upheld policies.
Submitting a policy to be considered for adoption can be frustrating since there's a subtle difference between a policy upheld by the NLRB and a policy that's rejected. This is why it's important to individually scrutinize all past social media policies so you get insights on what kind of regulations the NLRB approved.
The board, for instance, has rightfully upheld policies that limit employee contact with the media but only to the extent necessary to express a consistent company message; policies that specify employees who can speak in behalf of the company or for the company; policies that prohibit use of social media to post content that are vulgar, threatening, obscene or when it violates the company's discrimination or harassment rules; and policies that prohibit disclosure of information that are confidential and/or proprietary in nature.
Implement trust and engagement instead of control.
Meaningful social media policies empower employees and focus on company culture. Companies that adopt them acknowledge the importance of understanding social media and its consequences. Because they understand how uncertain things are due to the fast-paced of change in technology, they embrace high-quality engagement instead of control. To achieve this, it's important to consult key employees or people coming from different fields when updating your social media policy. Have the group discuss key areas of risk and anticipate any future challenges. Besides your social media staff, don't forget to include in the discussion a social media-savvy lawyer, a digital native (or one adept in emerging technologies), an HR director, a marketing director, an IT director and a department or program director.
They don't have to know every detail of your social media policy but it's important that you have a variety of voices challenging and shaping the course of your company's policy.
Be clear about your social media values.
Social media values shape your company culture. If your goal is to promote a culture of idea-sharing, problem-solving, and outside-the-box thinking, make it clear to employees that adhering to your social media policy reinforces such values. Emphasize the importance of transparency, creativity and connection through social media. This would serve as your employees' guidepost as they navigate their way through different social media channels. It's much easier to follow than site-specific guidelines since the social media landscape changes quickly.
Make use of existing policies.
Some internal policies about privacy, Internet and mobile usage, photo consents and many others may apply to social media policies. Refer to them when updating your own social media policy but take notice of how subtly different they are when applied on social media.
Will your employees be giving away vital company information when they take a photo containing their location? If so, you can politely ask your staff to block their phone's geotagging feature before posting a photo. The same can be applied to the use of location-aware features in Facebook and Twitter.
Write two social media policies.
This is considered a best practice among many companies. Have one for employees using social media in their professional lives and one in their personal lives. The first policy should cover what was discussed earlier, that is, job-related issues that may affect the company. The second policy should make it clear to employees that they cannot disclose information about the company or represent it (unless otherwise designated) on their online personal accounts. Be very specific about what information cannot be shared on social networking sites.
For more information on policies and compliance, subscribe to this blog for automatic updates, or visit our Resources page for additional support.
VeriFirst Background Screening, LLC makes no EXPRESS NOR IMPLIED warranty that this BLOG is appropriate for your particular needs.  PLEASE SEEK THE ADVICE OF LEGAL COUNSEL REGARDING YOUR DUTIES AND OBLIGATIONS UNDER THE FAIR CREDIT REPORTING ACT AND OTHER FEDERAL AND/OR STATE LAWS.