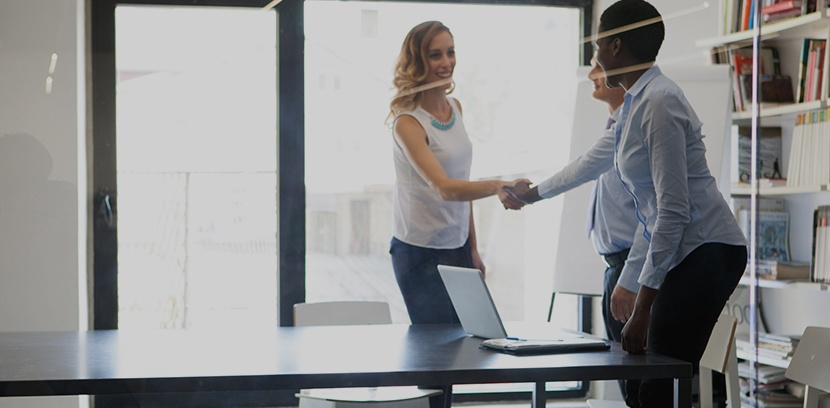 After an impressive resume and interview, hiring managers may be ready to offer the job to a great candidate based on gut feelings. Gut feelings, however, could be sidelined by news stories revealing negligent hiring claims, litigation, and lost business when hiring the wrong employee or an employee with a troubled past. If human resource professionals are afraid of missing out on the perfect employee, how should the candidate move through the hiring process?
When is the optimal time to run the background check and when is the optimal time to make a job offer?
Why Timing is Important during the Hiring Process
According to a Society for Human Resource Management (SHRM) article, the hiring process now takes longer than ever and has increased dramatically since 2009. Understandably, job seekers get nervous if they've not heard back after an interview and may be quick to jump into a job with another employer. Because of this, hiring managers are also nervous about missing out on a great employee even though they must stick to their hiring and screening protocols.
Is it Time to Update your Background Check Policy?
If a job offer is made too quickly, before running a background check, and the screening reveals something that takes the candidate out of the running, the candidate must be notified via adverse action procedures. If these procedures were not followed, if the hiring manager failed to get authorization to perform a background check, or if the candidate was not aware that the job offer was dependent on a background check, the candidate might feel unsettled enough to sue the employer.
If the hiring manager is waiting to extend job offer until after a background check, and there are data entry errors or anything that would slow down receipt of the screening results, there is the possibility of the applicant moving on and making an assumption that the employer isn't interested.
When Do Employers Typically Screen Job Candidates?
In a survey conducted last year, we asked our readers and clients to share their thoughts on screening and timing during the hiring process. A small percentage (less than 7%) of employers surveyed said they screen job candidates before interviewing them. Other employers' responses resulted in a tie, with some running a background check after interviewing the candidate and some running a background check only after extending a job offer.
Here are some other examples of where background checks fit into the hiring process:
When the applicant submits a resume, the employer can request they fill out an application and a separate document requesting permission to run a background check.
If there is more than one interview during the hiring process, a hiring manager may wish to run a background screening before inviting the applicant to the next round of interviews.
When an employer is only conducting one interview, they may wish to inform a job candidate that the job offer is contingent on the results of a background check. The applicant must also give consent via a clear document that is separate from the job application.
Federal and State Laws on Background Checks
Some states may have specific laws on when an employer is allowed to extend a job offer or run a background check. States are also passing Ban the Box or Fair Chance laws requiring employers to remove the "been convicted of a crime" question from an application. These regulations are specifically set to protect privacy and eliminate discrimination during the background check process. The EEOC has also issued its own requirements regarding background checks. The important thing to remember when running background checks is that no candidates should be denied employment unless they are:
Aware that they are being screened
Have given authority to the employer to screen them
Have been made aware that a job offer may be withdrawn if a background check reveals negative results
Have been made aware of the negative information, have the opportunity to dispute it, and can contact the screening company to review the results
The EEOC also recommends that employers not deny employment because of negative information on a screening report if it does not interfere with the position, nor put anyone in danger. An individualized assessment is used to prove that an applicant does or does not meet the screening criteria required for the job.
The Final Word on Background Checks and the Hiring Process
To employers, the final word on background screening may be cost. If it is simply too expensive to run checks on all job candidates being interviewed, it may be wise to wait until the final two or three candidates. As long as hiring managers are following a consistent hiring process, along with obtaining applicant consent and following adverse action procedures, and using a screening policy that is fair and not discriminatory, extending a job offer that is contingent on a background check may be the best option for securing the perfect candidate for the job.
---
Have questions about your screening policy or hiring process? Let us help! We have over a decade of experience and awesome customer service. Or download our Complete HR Guide by clicking the button below.
Topics: Employment Background Screening, Hiring and Recruiting