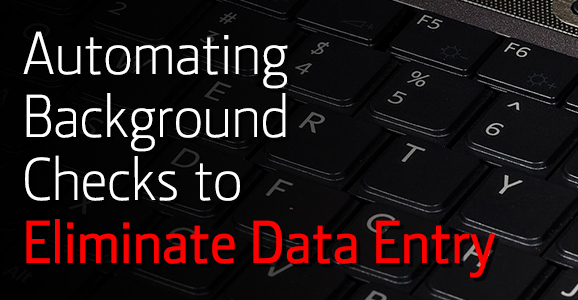 As an employer, you know that finding the right person for the job requires careful and thorough background checks. The rigorous guidelines set forth by the Fair Credit Reporting Act (FCRA) can make these background checks time-consuming and tedious. It may seem like a simple thing to do the data entry but when you add up all the documents required, data that needs to be entered, and then multiply that by the number of candidates to be covered, it can add up to a hefty amount of time and expense.
What if you could streamline that process? And combine all the steps and multiple tiers of data entry into one simple program that did everything for you? That's the goal of ComplianceCloud, a program suite that covers all the steps you need to undertake for thorough background checks while simultaneously taking the burden of data entry and reams of paperwork out of your hands.
What if you could:
Delegate the entry of the information to the candidate, taking that time-consuming data entry step out of your hands?
Transport the data automatically and seamlessly from the candidate's entry form to the background check database?
Send notices of your decision automatically, with the correct and legally compliant form, as soon as you made your decision?
Do your I-9 forms automatically, with built-in verification and document management tools?
Have all that data and verification tools right at your fingertips, whenever you need it?
Wouldn't it save hours of manpower? Let's break it down:
The job candidate writes out their information, which then has to be manually entered
Documents are submitted for verification
Then the information is received back, and decided upon
Once a decision is made, more forms are obtained, filled out, and sent
That's hours of work right there. Very often, the work to screen a handful of potential candidates can take the time and hours of several workers. This process is not very efficient at all.
Instead, we put the entire process into one simple program that allows you to have the applicant input their own information with automatic verification against screening databases. Time and data entry is saved while maximizing your productivity.
Find out what ComplianceCloud can do for your business.