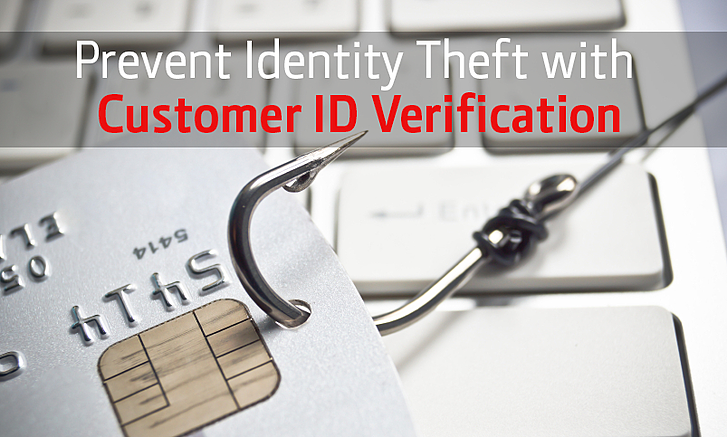 Protecting your company by screening and hiring the right employees is a must for any business. What you may not have considered is that your company needs protection from identity theft as well. In 2003, the Federal Trade Commission passed the Fair and Accurate Credit Transaction Act (FACTA) to help businesses with an identity theft prevention program. This program is critical to the success of your company and your relationships with customers.
Red Flag Rules
The identify theft prevention program, FACTA, is also referred to as Red Flag Rules. The Rule requires many organizations to implement a written identity theft prevention program. The written policy should detect identity theft red flags and offer steps to prevent and mitigate identity theft damage. An organization's written policy should include:
Policies and procedures to identify red flags or suspicious patterns that may constitute identity theft in day-to-day operations.

Procedures designed to detect the red flag identified in step one.

Actions that will be taken upon the detection of the red flag.

Program updates when new red flags are identified.
Data security practices, such as keeping any online information inaccessible to outsiders, help protect yourself and your customers from identity theft, as well.
Red flags can be anything that could possibly indicate identity theft including:
Credit report alerts

Fraudulent or suspect documents

Suspicious personal information

Irregular or suspicious account information

Identity theft notices.
Businesses At Risk
The Red Flags rule applies to businesses whose activities relate to credit and consumers. If your business regularly bills customers for goods or services, issues credit, or sets credit terms, you should comply.
If your business uses credit reports, provides information to credit reports or provides advance funds, the rules apply. If your business has credit account holders - credit cards, loans, checking or savings accounts - your business should have a written program to protect against identity theft.
Remember, these rules apply to any business that works with credit and consumers on a day-to-day operations business. For more information, visit the Federal Trade Commission website.
Where to Begin
Depending on your industry and company's tolerance for risk, VeriFirst can instantly provide you with the information you need to remain compliant with Red Flag Rule screenings. With recent updates to FACTA, your company may even be required to institute a full-cycle identity theft prevention program.
Read more about our Customer ID Verification and let our FCRA certified representatives help you stay compliant with the Red Flag Rules.