What It Means to Know Your Customer (KYC)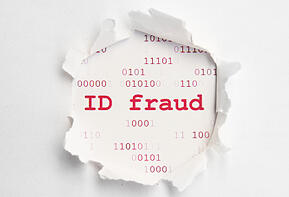 How well do you Know Your Customer? What's an OFAC search and how can you stay in compliance?

The first question is so commonly asked in today's business world that it's taken on a casual-sounding acronym -- KYC. KYC is actually a very serious issue for financial services, banking and other regulated industries. Knowing your customer in today's world is much more than knowing a face at your counter, a voice on the phone, or the handwriting of a signature.

That second question -- what's an OFAC search -- might be lesser known to you. In fact, knowing what OFAC is, and knowing how to conduct an OFAC search in full compliance, must become (if it's not already) an important part of your customer acquisition, retention and risk management policies.
What's OFAC?
OFAC stands for the Office of Foreign Assets Control. It is a more than half-century old formal division of the U.S. Department of Treasury. Simply put, it's an agency which takes newsworthy events and turns that into a day-to-day business reality.

Congress and the President will periodically impose sanctions or trade restrictions on foreign governments and the companies from that nation. The Treasury, and OFAC in particular, turns that order into rules and regulations, into forms and certifications for American companies to follow and file.

OFAC's stated goal is to ensure that no American does business knowingly or unknowingly, which directly or indirectly finances terrorist activities, narcotics or human trafficking.

What Is An OFAC search?
So can you undertake an OFAC search yourself? The simple answer, and the most important question: yes, but do you want to?
An OFAC search involves looking up a person's or company's name. Names are located in public documents available through the Treasury's public website. Executing your own OFAC search involves scrubbing your customer data in single-entry format against a 600-page electronic report. In addition, there are periodic updates documenting changes, as well as an archive of changes from the past.

Third-party services exist that will check a company or individual name against the Specially Designated National (SDN) list on your behalf, and often in a 'batch' (multi-search) format. You'll probably get a yes or no answer from them. But is that really enough?

An OFAC Search and True Customer Identity Verification

Clearly, an OFAC search is not as simple as validating an individual's Social Security number. Banks and financial institutions, for example, are traditionally most vulnerable to charges of harboring or allowing restricted transactions. When you open a bank account, for example, the sheaf of documents you sign represent a wide range of back-office tools employed by large institutions to comprehensively verify identity.
Can you afford to do any less? As a business owner of any size, you already screen for fraud to prevent direct financial loss. And you may already know how individuals and organizations intending to commit fraud can approach your company in myriad forms. Increasingly, you're as liable to identify sub-entities, straw buyers or aliased individuals as you are for a baldly-named restricted party.

The Importance of Expertise

Whether work from a brick-and-mortar storefront, by phone or virtual storefront, definitive identity verification requires a specific, niche expertise. The era where you could passively neglect customer or client identity, of not fearing complicity or liability by doing so, is long over. OFAC compliance, and any red flags you might wave, is one input, sometimes a crucial one, toward keeping the United States safe and more secure.

VeriFirst's knowledge, experience and resources are proven to execute a proper Customer Identity Verification plus OFAC search and, in sum, provide worry-free compliance and sophisticated screening for our clients. Call or e-mail us today.