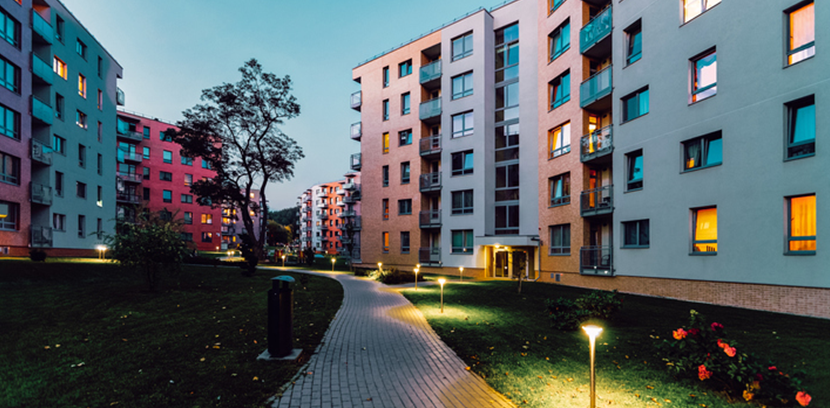 Employers screening potential applicants face more regulations such as Ban the Box and other "fair chance" laws to decrease discrimination in hiring. Landlords are also facing more legislation for the same reason. Within the past several months, there have been new laws for landlords and property owners looking to run background checks on their tenants.
Read more to learn about new laws impacting landlords and tenant screening.
Laws to Limit Landlord Tenant Screening
Portland, OR: First-Come, First-Served
In June, 2019, the Portland, Oregon City Council adopted a new ordinance with regards to tenant screening for property owners. The ordinance will take effect on March 1, 2020.
Property owners must wait 72 hours before accepting applications for available units. Those with disabilities are given priority for disability accessible units.
Landlords can still screen potential tenants, however they must follow a "low-barrier" set of criteria including:
Accepting candidates who have gone 3 years without a misdemeanor and 7 years without a felony
Expunged convictions and juvenile records would also not be used to deny candidates
Candidates with credit scores of 500 or more cannot be denied
Only the candidate can have their financial history screened
The candidate does not need a government issued ID, nor provide proof of citizenship
If a property owner would like to use more stringent criteria, the process may take longer as they'll need to provide an individual assessment. Click on the link above to learn more.
Minneapolis, MN: Renter Protection Ordinance
The Minneapolis City Council passed the Renter Protection Ordinance in September, 2019. The ordinance will go into effect in June 2020 for landlords who own 15 or more units. In December 2020, the ordinance goes into effect for those with 14 or fewer units.
Similar to the Portland ordinance, landlords are being asked to apply "inclusive screening criteria" or individualized assessment for each tenant. Property owners must:
Make all screening criteria available
Not use misdemeanor convictions older than 3 years to deny housing
Not use felony convictions older than 7 years and 10 years for other crimes such as assault, arson, robbery, murder or sexual conduct to deny housing
Not use insufficient credit score or credit history to reject candidate unless there is information within the report that is relevant to the candidate's fitness as a tenant
Not reject a candidate based on evictions older than 3 years
There are other requirements related to security deposits and the ordinance also describes how to perform the individual assessments. Click on the link above to learn more.
Tenant Screening Laws: Stay Aware
It is imperative that landlords and property owners follow the law, even if they don't always agree with it. Just as with employment background checks, landlords must follow the FCRA compliant procedures for screening a prospective tenant including asking for permission and sending adverse action notices.
If you're a property owner or landlord and have questions about tenant screening, VeriFirst can help. Contact us or learn about our tenant screening services today!