VeriFirst would like to extend a hearty congratulations to the Boston Red Sox for winning the 2013 World Series. Did you know that Verifirst has a history of working with winning teams?
We're still humming Sweet Caroline in our heads as we offer 5 fun facts about the 2013 baseball champions:
The largest crowd at Fenway Park was a Red Sox-Yankees game on Sept 22, 1935 - 47,627. Because of fire-codes, that number is impossible to reach legally now.
Nine World Series championships have been played at Fenway Park.
In the 1918 World Series between the Boston Red Sox and the Chicago Cubs - the previously last World Series ever won at Fenway - carrier pigeons were used to deliver results each inning to soldiers stationed at a military base 40 miles away. It was the last few days of World War I. Babe Ruth was a pitcher and threw a 1-0 shutout in the Series opener.
The 2013 Red Sox team grew beards in an act of camaraderie and superstition during the regular season and kept them throughout the post season series. In 1918, not a single championship Red Sox player had a beard.
The Red Sox have something in common with the 2008 World Champion Philadelphia Phillies, the 2009 World Champion New York Yankees and the 2010 SuperBowl winning Green Bay Packers… they all used VeriFirst to screen their employees!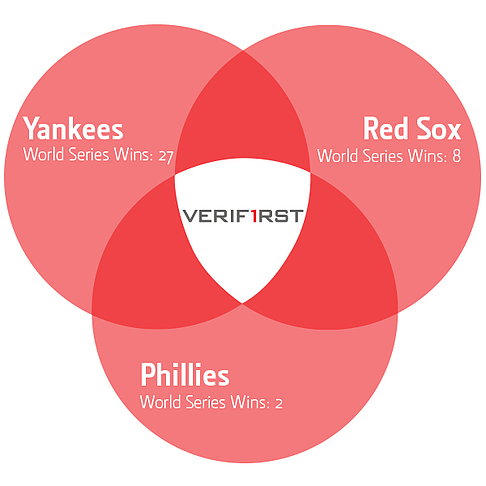 Our employee screening tools make tough decisions easier, accurate and faster. We are proud to partner with winning teams everywhere to help build a better organization. Contact us to help build your championship team!