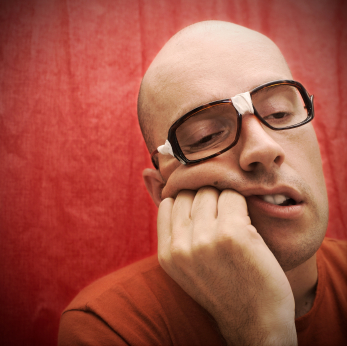 Normally, I consider myself to be an upbeat person. But when it's the middle of winter, and it's dark as midnight by 6pm; getting psyched about going to work can be a challenge. It probably doesn't help that my boss loves to quote Alec Baldwin from Glenngary Glenn Ross,
"Put. That coffee. Down. Coffee's for closers."
Reluctantly pouring a cup of ambition, I'll respond: "Don't worry, we've got deals in the pipeline" (really, we do!).

Employee Morale
As a person working with others on a daily basis, there are a few things you should know about morale. Morale is an emotional condition that relates to enthusiasm, confidence, loyalty, and zeal. It is the capacity to believe in you, your company, and the work you do. Morale often dictates how we react in situations of opposition or hardship. Morale makes such a big difference. Everything from productivity and company profits to reduced risk and turnover is related to the climate in the workplace. While lobster lunches, tropical drinks, and massage therapists in the break room sounds great, there are other ways to boost employee morale.
5 (simple) ways to boost employee morale.
The Surprise Factor - Everyone likes to be surprised. This is particularly true when it comes from the boss. A small handwritten card goes a long way in boosting employee morale. A piece of candy in their mailbox, a company t-shirt, or a long lunch all tell the employee that you have noticed their worth. Make note of things like birthdays and personal achievements and give cards or small gifts for those items. Also recognize extra work they have done, projects that were successful, and positive contributions that they have made to the company. This is just another way to show that they are valued.
Talk About It - Lack of communication is the number one complaint that employees have about their employer. Communicating with all employees makes them feel important and valued, which translates into a more positive atmosphere. You can take this a step further if your communication regularly reminds them of extra benefits that may be available to them. Employees may forget about those extra benefits, and items like tuition assistance, legal advice, flex time, and childcare reimbursement are perks that help boost employee morale.
Be Creative - Boosting morale doesn't have to be expensive. Designate a special parking spot close to the building and give it to a hard working employee for a week. Ask to see if a special message can be installed on all employee computers. When they turn on their computers in the morning, they'll be greeted with your motivational message. Set up a hot chocolate station on a cold morning.
Train, Train Again - We live in technological age that continually changes our work environment. Lack of training regarding new systems and other workplace changes hurts morale. Providing training as new systems are implemented allows all employees to stay current and comfortable with the changes. It also communicates that they are worth the extra time and training.
Lobster Lunches - Now, let's go back to lobster lunches, tropical drinks, and massage therapists in the break room. While you do not have to go to those extremes to boost employee morale, it is nice to put some fun into the workplace. Impromptu ice cream parties, catered lunches, dress down days, and pizza parties on work late days really do make a difference. Events like this encourage socialization and reduce stress. A happy employee is a productive one.
Bonus Tip: Surveys!
Regardless of which tips you decide to implement, there is one tool that will continue to help you evaluate the climate and morale in your company. Satisfaction surveys should be handed out to all employees on a regular basis. These anonymous surveys can be conducted via computer or paper and pencil. They will provide you with valuable information about how everyone is feeling regarding any changes that are occurring at the time.
Now go get yourself some coffee, you deserve it!

At VeriFirst, we understand how important a positive work environment is. We help employers reduce risk and turnover. Having happy employees is a great place to start. Contact us for more information about the variety of services that we can provide you and your company.
Topics: Employee Relationship Management