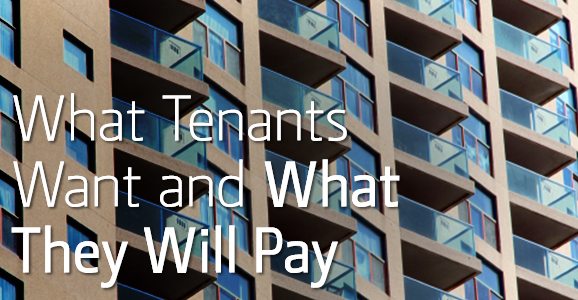 As a landlord or property manager, you want to make sure you're offering what tenants are looking for and what they will pay extra for. The following infographic covers the most requested apartment amenities. Some of the main point to consider are:
Some of the most popular 'community' amenities in a recent survey include:

fitness room (84%)

package drop-off/storage (78%), and

community internet access (70%)

Most sought-after by apartment renters is that "million-dollar view." Depending on the metropolitan region you're shopping in, this can mean a premium of between 2.5-80% on units without a comparable view.




Currently, it's estimated that a quality outdoor space can add 25-50% to the cost of rent.
Use these interesting facts to help sell your property.

Apartment Amenities brought to you by: ForRent.com