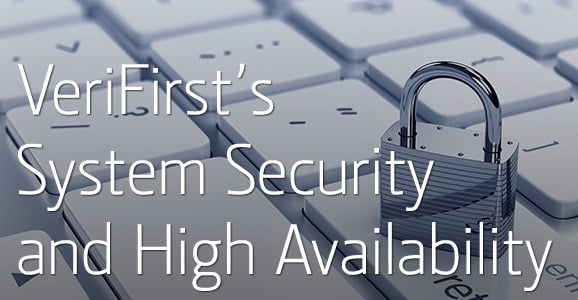 At VeriFirst, we are responsible for the information our clients share in our systems. Naturally, we want to offer the best customer service and continue to build trust with those who depend on us. With that said, allow us to get a little "techie" with you. We're going to dive deeper into the VeriFirst systems security and show you that your data is safe with us.
PCI Certified
In security terms, being PCI certified means that our business adheres to the PCI DSS requirements for security management, policies, procedures, network architecture, software design and other critical protective measures. In operational terms, it means that we are making sure our customers' payment card data is being kept safe throughout every transaction, and that they – and we – can have confidence that we're protected against the pain and cost of data breaches.
High Availability
There are three principles of high availability engineering. They are:
1. Elimination of single points of failure. This means adding redundancy to the system so that failure of a component does not mean failure of the entire system.
2. Reliable crossover. In multi-threaded systems, the crossover point itself tends to become a single point of failure. High availability engineering must provide for reliable crossover.
3. Detection of failures as they occur. If the two principles above are observed, then a user may never see a failure. But the maintenance activity must.
In other words, the VeriFirst background screening system is available 24 hours a day/7 days a week/365 days a year. We make sure of it. We even have a cool graphic explaining it a little better.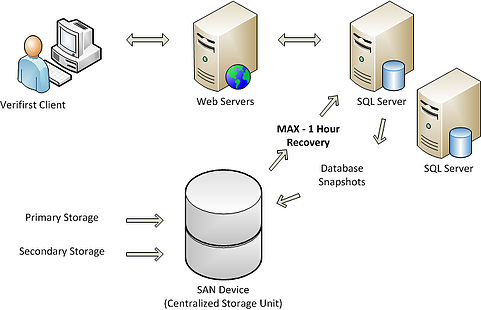 Our clients trust us with their valuable data and rely on us to be available to them whenever the need for background screening or other reporting arises. We are thankful to our IT team and security experts who make sure we have what it takes to continue earning that trust.