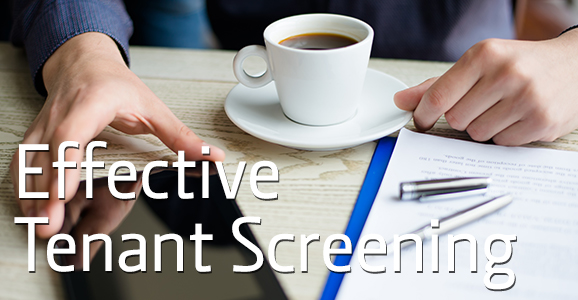 On average, it only takes seven seconds to form an initial impression when you meet someone for the first time. You probably don't have to think very long to remember a time when that first impression was wrong - either for the better or for the worse. With a casual social meeting, an incorrect first impression may have very little impact. However, when evaluating a person as a possible tenant, an incorrect impression can have serious consequences. Effective, initial in-depth tenant screening can help prevent many unforeseen problems.
VeriFirst is a national leader in providing thorough, comprehensive, and timely tenant screening and verification of provided information. Utilizing the easy-to-use and completely customizable VeriFirst system, you can minimize your risk and make informed decisions based on more than just a seven second impression.
What are the advantages of using the VeriFirst tenant screening system?
By customizing the screening process, you get precise information that is relevant to your specific needs.
The system provides quick and accurate information delivered online. You establish who within your organization can request the information, and who can see the results for review and a final determination.
All information is encrypted and your data is protected.
Through an understanding of your residents' demographics, you can better meet their needs and offer amenities that will attract additional desired tenants. This action may enable you to increase rental rates for additional income.
Your risk is minimized, while potential savings are maximized.
The tenant screening process is fully compliant with both Federal and State regulations.
Multiple searches may be conducted simultaneously, allowing for additional savings on charges and time spent searching.
What information do you get in a VeriFirst tenant screening?
A detailed report with the potential tenant's credit summary and credit history, as well as asset analysis.
A report on any previous evictions, reports of property damage or monies owed.
Verification of identity with a history of previous addresses, and a social security number trace.
A rental history along with a forecast of future rental activities.
A search for any criminal activities or records. Included are domestic and international watch lists, county court records, national criminal background reports and detailed report on any sexual offender charges.

All criminal records are double checked for accuracy before they are released.

Additional information available with your customized reports may include:

Motor vehicle driving records.
Current employment verification and work history.
Verification of education.
Records of professional licenses or certifications.
The VeriFirst tenant screening allows potential tenants to apply online, any time of the day or night. Customized denial and/or acceptance letters are offered, along with other legal documents and a variety of reports.
Also available is the integration of your property management system with the VeriFirst system. If needed, debt collection services are offered at a reduced fee through our sister company, BYL Collections.

With VeriFirst, you have the ability to create a report that provides the specific information you need, and an almost instant recommendation of the tenant will be generated. Based on the tenant screening parameters you have established, your applicant will receive either a Fail, Caution or Pass recommendation.
What are the benefits of partnering with VeriFirst?
You save time and money.
You increase the safety of your tenants.
You increase the desirability of your rental properties.
You reduce turnovers and the debt collection.
Your initial seven-second first impression should not be disregarded, but it should never be the deciding factor in tenant screening. Incomplete or incorrect information can result in unnecessary costs and risks. Contact VeriFirst today to learn how our system can help you with all your tenant screening needs.
Topics: Tenant Background Screening