Deception by students applying for off-campus living grows and the time to screen the increasing number of applicants takes too long. Running a student housing background check makes the screening process more thorough and the help of a consumer reporting agency with online support takes the search deeper.
Vendor and Client selection also needs to consider time for background checks and due-diligence. A recent encounter with a Client who received a write-up in an industry magazine proves a good example of an unscrupulous Student Housing operator. The prospective client received a favorable write-up and a contractual agreement ensued. However, the Client and it's key executive failed the onsite inspection and was rejected. Further investigation found the Client's business did not exist and the alleged owner: turns out they sat on the week's Most Wanted list prior to being detained.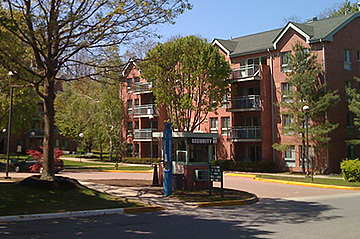 A more thorough student housing background check
Fulfilling the needs of property owners and property managers, the integration of software into the screening of rental applicants takes the student housing background check deeper than ever before. When an applicant fails to meet the criteria set by you:
You get immediate electronic notification
You can see why the applicant failed
You can change your student background check criteria
You can monitor the progress of the report
Vendor compliance
Another area of deception surrounding college living comes with unscrupulous vendors who want student's personal and financial information. Contracting with an individual or a business always poses a risk when initiated over the internet.
The licensing and authentication of any entity must come before any agreements. The use of compliance check lists works well to insure vendors adhere to your requirements. The process works the other way, as well; vendors may send a Compliance Representative to your facility. When both parties practice due diligence, a strong business bond forms that lasts.
Sending a Compliance Representative to the physical property to check licenses, permits and the validity of the vendor's services assures you will not risk the information or identities of thousands of students or their parents.
Protecting people's privacy
Vendors often encounter students, computers and files while doing their jobs. Any person allowed near information about others threatens the privacy of all. By not knowing the history or validity of the vendor's service, all that information becomes available for:
Identity thieves
Potential credit card fraud
Computer hackers
Spammers
Even burglars
Due-diligence
A background check of the vendor and the physical inspection can run parallel and before authorizing any background checks on your institution or agent. Never enter into a contractual or verbal agreement before knowing the background and criminal history of the other party.
Find bonded vendors and require background checks for each employee who will enter your facility. Drug tests of vendors and even students come with services, as well. These added layers of security help keep property and information safe.
Automation and support with knowledge
When you have the responsibility of student housing background checks, interviews, reference checks, credit history and background checks it becomes impossible to keep track of it all. An automated reporting system with electronic alerts to your mobile device, backed by a team trained to protect your interests will offer peace of mind as they:
Weed out students with past criminal activity
Alert you to unscrupulous vendors
Keep you updated on report progress
Send a Compliance Representative to verify onsite locations
Protect the information of students or clients
Safe and efficient screenings with real-time electronic alerts keep your properties safe. Time saved equals money saved and that goes in the bank.
Topics: Tenant Background Screening