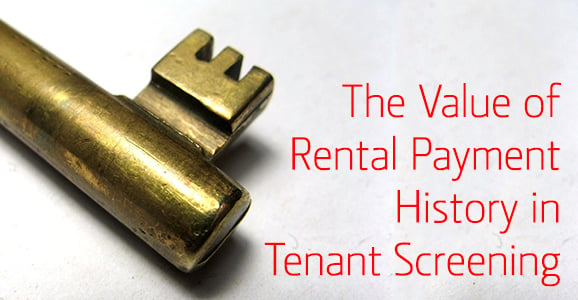 When you do tenant screening on applicants, it's important that you have accurate and updated rental payment information to determine whether they are a good candidate for a lease. One of the best ways to accomplish this is for property owners and apartment companies to report good and bad rental payment histories to Experian RentBureau.
Experian RentBureau is the first credit reporting company to use positive rental payment data in their consumer reports. This is important because it can help tenants that pay rent on time to establish a good credit history while also helping owners find reliable tenants for their properties. Along with rental payment history, you can receive information on whether the applicant has had a history of non-sufficient payments, evictions, write-offs or companies trying to collect back rent on the applicant. Since some of this information may not show up on an applicant's credit report, it's imperative to have this rental history so you understand the risk of signing them to a lease.

Along with benefiting renters, this information can be invaluable to you as an owner during the tenant screening process. By having solid data on the applicant's rental history it can benefit you and others in the following ways:
It will help you make better decisions for your company. By identifying applicants with poor rental histories, it can help you take the steps necessary to avoid risk. According to Experian, renters that have one rent debt in the past are four times as likely to do it again, while renters that have two or more are six times as likely to default on a lease.
Using this information can also help you find the most reputable tenants for your property. In turn, this can help your company improve their occupancy rates.
By reporting rental payment data, you can help other rental companies that may do business with your applicant in the future.
These benefits combine to show how vital it is for you to report good and bad rental payment history to Experian RentBureau. Further, the information you access on RentBureau is accurate, is updated every 24 hours and is easy to find.
Overall, having rental payment history during the tenant screening process can help you identify which applicants are the right fit for you. As a result, you can reduce your risk of loss due to rent defaults while also improving your occupancy rate. Furthermore, by reporting tenants' good and bad rental payment histories, you can help future companies that may do business with your applicant.

Topics: Tenant Background Screening