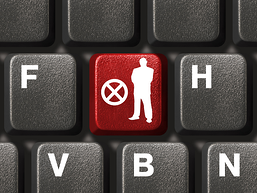 Get Prompt Results for Employee Screening with Instant Criminal Background Checks
Interviewing potential employees can take up a lot of time as you try to find the right candidate that fits the job. Apart from learning about the abilities and the qualifications of the applicants, there are other important things to review including their criminal background, work history, license verifications, and more. We understand that some companies overlook this because receiving the results on the background checks can take too long. However, in addition to local court searches, there are instant criminal record options that you can take advantage of to minimize risks associated with personnel transgressions.

Why You Should Add an Instant Criminal Background Check to Your Screening Criteria
If you work in the HR department or you are a business owner who is searching for the best method of employee screening, instant criminal background checks can provide an excellent "first step" to your screening process. Instant searches are often comprised of millions upon millions of records, aggregated into a central data source and filtered based on the consumer (applicant) information that you provide.
If an applicant fails to meet the standards you set forth in the instant database search, there may not be a need to spend more time (or money) searching local criminal court records, driving records, employment history, etc. On the contrary, the results from this first step may recommend further criminal research in a State or Town that was not listed on your applicant's resume. It's an efficient and cost effective method to a multi-stage screening policy.
There are times when you are too busy verifying whether this particular applicant has the skills and the personality that match the requirements of the business and the team that you forget to perform routine investigations. Remember that no matter how long the interview takes, you will never find out if they are hiding crucial information about their criminal history.
Types of Instant Criminal Background Checks (just to name a few)
One form of background check that you can do instantaneously is a national criminal database search. This allows you to search using names, addresses, date of birth, and part of the Social Security Number if readily accessible. This type include searches on the databases of local law enforcement, correction records departments, criminal record sources all over the state, records on parole and probation, local public records, and other repositories. Generally, you will have to pay a fee of up to $15 to perform this check.

Another is searching for national sex offenders. By simply supplying the name, address, and the date of birth of the applicant, you will be able to find whether they have committed such an offense. Sexual offender registries are searched thoroughly and you will get instant results along with the sexual crime, the offense severity, and the date of arrest.

If an applicant is on the international or terrorist watch list, you will also be able to tell immediately by looking up his or her name, address, and date of birth. The list is extensive as it reaches a variety of international and domestic lists of the most wanted people in the world today. Records from the FBI, OIG, Interpol, OFAC, and DEA are just some of the agencies that are being searched. Since this is quite important, there are states and organizations that offer this service for free. Nevertheless, you can find some that charge up to $5 for the search.

It is understood that you only want the best members in your team. However, there are times when you can make the wrong decisions because you did not inspect the background of the applicants methodically. At present, there is nothing to worry about anymore due to the fact that it is easy to obtain quick results through the use of instant criminal background checks. This way, you will only hire honest and competent people as you ensure the safety of your employees and investments.
Important Note: Before conducting any type of background check, be sure to understand your legal responsibilities under local and federal law. Including but not limited to obtaining an Applicant Consent and Release, Notifying the Consumer (Applicant) of their rights under the FCRA, and many other important notifications. For additional information, visit: http://www.verifirst.com/resources.asp
Topics: Types of Background Checks, Tenant Background Screening, Employment Background Screening