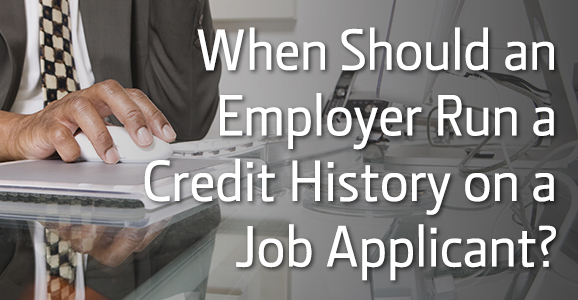 There are a lot of concerns when hiring an employee. Not only do you want to pay attention to their experience and skill set, you also want to check their background to make sure they are a good fit for your company. Many companies have taken to checking the credit history of a potential client. This helps them give an overall sense of how responsible the individual is. However, checking a potential employee's credit history can be a slippery slope. After all, a poor credit history does not necessarily mean that they are financially irresponsible.
State laws concerning credit history checks
Many states look down upon the use of an applicant's credit history as a basis for their potential employment, especially after the economic downturn that ended up affecting many people's credit scores without real fault of their own. In fact, many states, such as California, Connecticut, Illinois and Washington, to name a few, have actually passed laws prohibiting employers from using credit reports to aid them in the hiring process. Many other states are also considering similar laws.