It's all over the news. We've heard all about privacy concerns and how it affects our nation's security. Have you ever wondered how privacy and security concerns could affect your business?
Enter ComplianceCloudSM.
In a previous post, we looked at VeriFirst's new fully automated employee screening portal with a preview of ComplianceCloudSM's Electronic Applicant Consent, Automated Applicant Data Transfer and Applicant Notification Services. Today, we continue to explore VeriFirst's new background screening portal by looking at Electronic Form I-9 and E-Verify.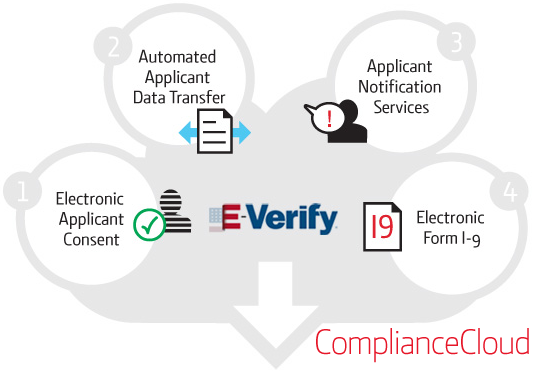 The main goal of the ComplianceCloudSM portal is to help minimize the risk of government penalties from non-compliance and reduce paperwork. One of the features is direct access to E-Verify with our electronic Form I-9 and document management tools.
E-Verify provides instant verification of employment eligibility by comparing the applicant's I-9 information to data from the U.S. Department of Homeland Security (DHS) and Social Security Administration records.
As a designated agent authorized by the DHS to perform I-9 employment authorization searches on behalf of clients, VeriFirst can simplify your employment eligibility program. Information is entered in the ComplianceCloudSM background screening portal and instantly verified.
No more paperwork that could lead to data mistakes or time lost. No more privacy or security concerns. Answers in an instant, all in one place.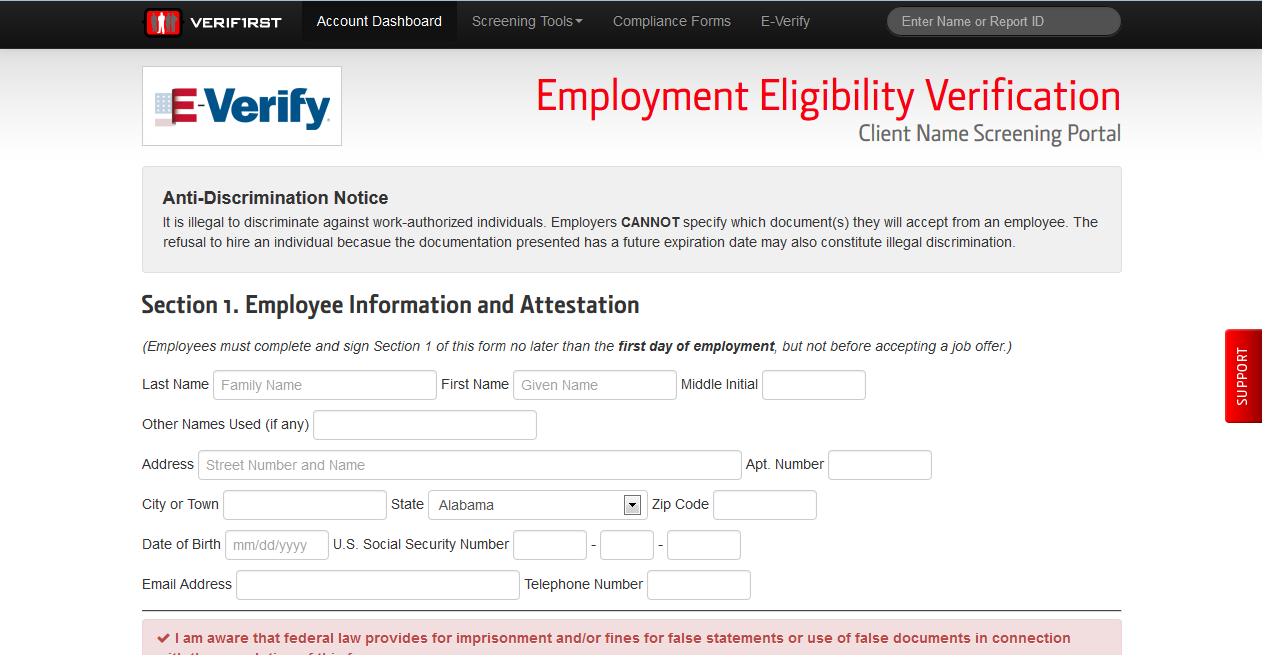 Our ComplianceCloudSM portal launches on February 1st and you can sign up for a test drive today.
"But wait! There's more!"
When you sign up, you are automatically entered to win a Samsung Galaxy Tab™3.
Hurry, the deadline for signing up is coming up quickly and the winner will be announced on February 7.
If you want to save time, money and headaches when background screening prospective employees, try VeriFirst's new ComplianceCloudSM.