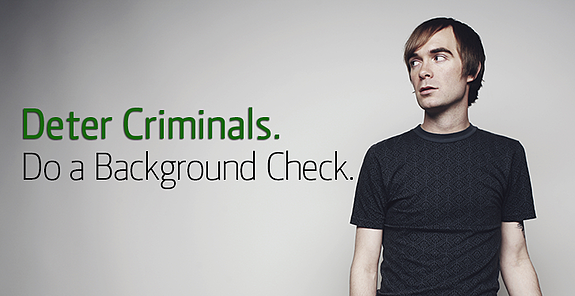 Background checks are typically used during an employer's hiring process or for property managers screening potential tenants. Generally a criminal screen is included to make sure the applicant or tenant will not be a safety risk to your business, fellow employees or tenants. In some cases, the mere fact that you have a stringent background screening policy will deter criminals.
Recently, the Port Authority of New York and New Jersey announced it would no longer run criminal background checks on those businesses applying at regional airports. This move has caused some concern that the mafia and mob-controlled businesses would easily find their way into airports. The background checks were started 25 years ago to weed out this organized crime. Simply having the policy in place created a deterrent effect that lead criminals to reconsider before applying.
A background screening policy should be determined before beginning the hiring process. In fact, your screening policy should be revisited on a regular basis to make sure that you are including the right people and excluding those that are ineligible to meet your needs. Also, consider the criminal history of your applicant or tenant, if any, before denying their application. The criminal history may be far enough in the past or a petty crime that can be overlooked in the grand scheme of things.
At VeriFirst, we employ FCRA certified staff who can assist with your background screening policy and your decision matrix to help you create a process that you can feel confident will protect your interests. We help hundreds of hiring managers and property owners while staying within federal guidelines. Let us know how we can help you.